Mario Kart 8 Deluxe fans worry not, as Nintendo has not totally forgotten about you. Nintendo has revealed that the Nintendo Switch version of the Wii U cart racing game will indeed receive updates in the future. Now, the extent of what these future updates will entail is currently unknown. It is uncertain how long fans will have to wait in order to enjoy the next update.
The future Mario Kart 8 Deluxe updates could be as small as fixing a few bugs or as big as adding new content, or somewhere in between. We won't know for sure what these updates will be until some time in the near future when Nintendo decides to give further detail. This was revealed by Nintendo Head of Software Development Shinya Takahashi during an official interview video.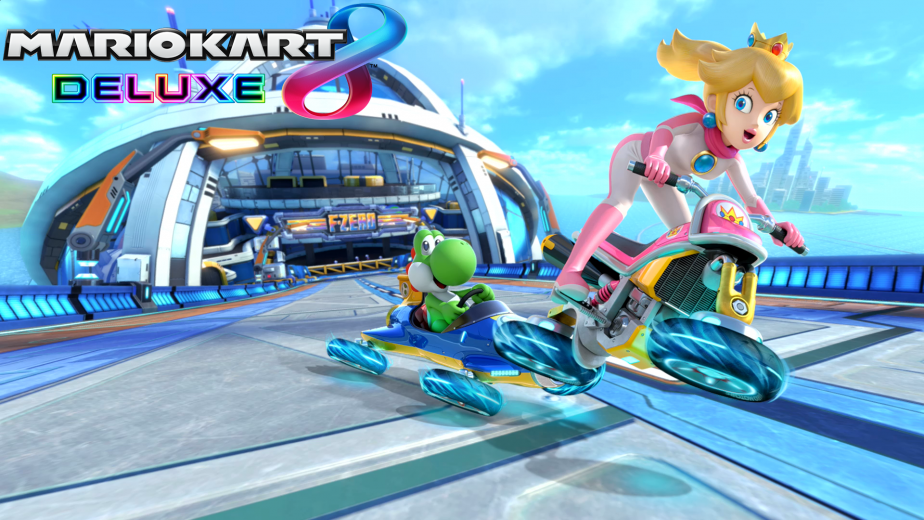 The general video features Takahashi answering various questions about some of his favorite Nintendo Switch titles like Breath of the Wild, Splatoon 2, and the aforementioned Mario Kart 8 Deluxe. When the racing game is brought up, he had these words to say regarding the future of the game:
"Now you are able to play Mario Kart 8 Deluxe using the Nintendo Labo Toy-Con Motorbike. So whether you've been using bikes in [Deluxe] or not, please try playing with the Nintendo Labo Toy-Con Motorbike. There will be further updates for Mario Kart 8 Deluxe, so please look forward to it."
The Labo update for the game was recently released on June 25th. Before that, though, the last update for Mario Kart 8 Deluxe was actually late last year on December 12th, 2017. We will have to wait and see what the next update will add to the game and how Nintendo's Online Service will affect it. In the meantime, while we wait, FIFA 19 will be coming to Switch we do know that with better graphics.