Metro Exodus has recently left the Steam Store and went directly to the Epic Games Store. While people who have pre-ordered their game will still get their game; the entire Metro Series Steam pages have been flooded with negative reviews. The reason being that this is an act of retaliation against Deep Silver and Epic Games.
Metro Series Suffers Review Bombing from Angry Steam Users.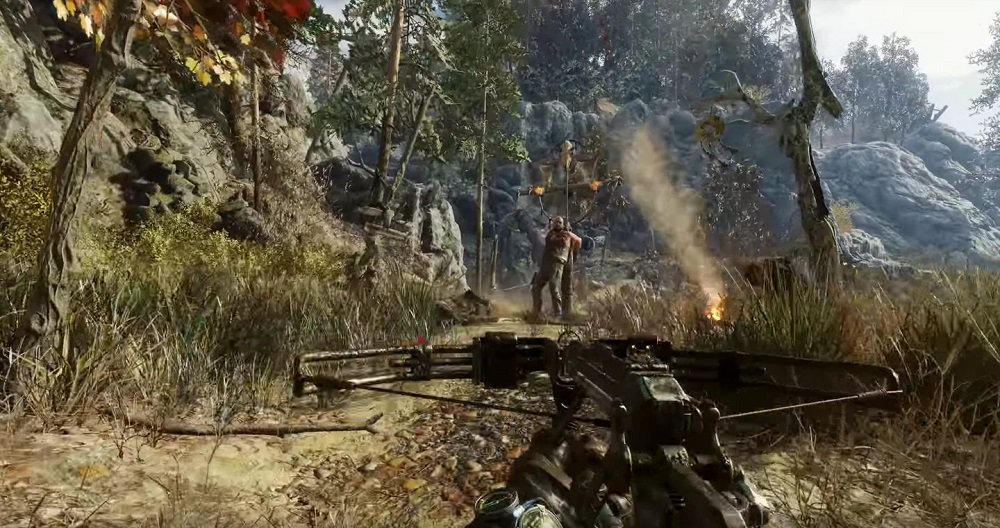 A lot of gamers were left disappointed by the fact that Metro Exodus would be exclusive to the Epic Games Store. 4AGames made the following announcement on the Metro Exodus website: "Epic Games and Deep Silver today announced a partnership that will see the digitally-distributed PC version of the highly anticipated Metro Exodus release on February 15th 2019 solely through the Epic Games store."
The announcement also mentioned that: "Epic's generous revenue terms are a game changer that will allow publishers to invest more into content creation, or pass on savings to the players." To make matters worse, the Metro Exodus Twitter account has also made clear that physical copies of the game will only have Epic Games Store keys.
Your physical copy of Metro Exodus will now ship with an Epic key

— Metro Exodus (@MetroVideoGame) January 29, 2019
The backlash by gamers definitely didn't make itself wait. Not only because the Epic Games Store fails to meet a lot of privacy standards; but also because people really have many reasons to prefer Steam as the only digital distribution platform.
It started when tweets such as this came in response to the Metro Exodus physical edition tweet:
What a train wreck, I won't be buying this game now. Leave the platform exclusive shenanigans for the consoles.

— Nick Chapman (@nicartis) January 30, 2019
LLM here – what you @deepsilver did is illegal! Game was advertised everywhere as @steam_games version and anyone who preordered it should get steam version, its part of deal. Return back steam keys to retail and all online preorders or prepare for massive #classaction !

— Kirill Yarovoy (@v00d00m4n) January 29, 2019
See you in 1 year. #NoSteamNoBuy

— Punch Out (@BoostFire) January 30, 2019
However, a few hours after that, the Metro Series on Steam saw a huge wave of Negative Reviews. All of them were bashing Epic Games and Deep Silver's decision to make Metro Exodus exclusive to the EGS.
The following negative reviews come from the Metro 2033 Redux Steam Page:
Furthermore, these review come from Metro Last Light Redux's Steam Page: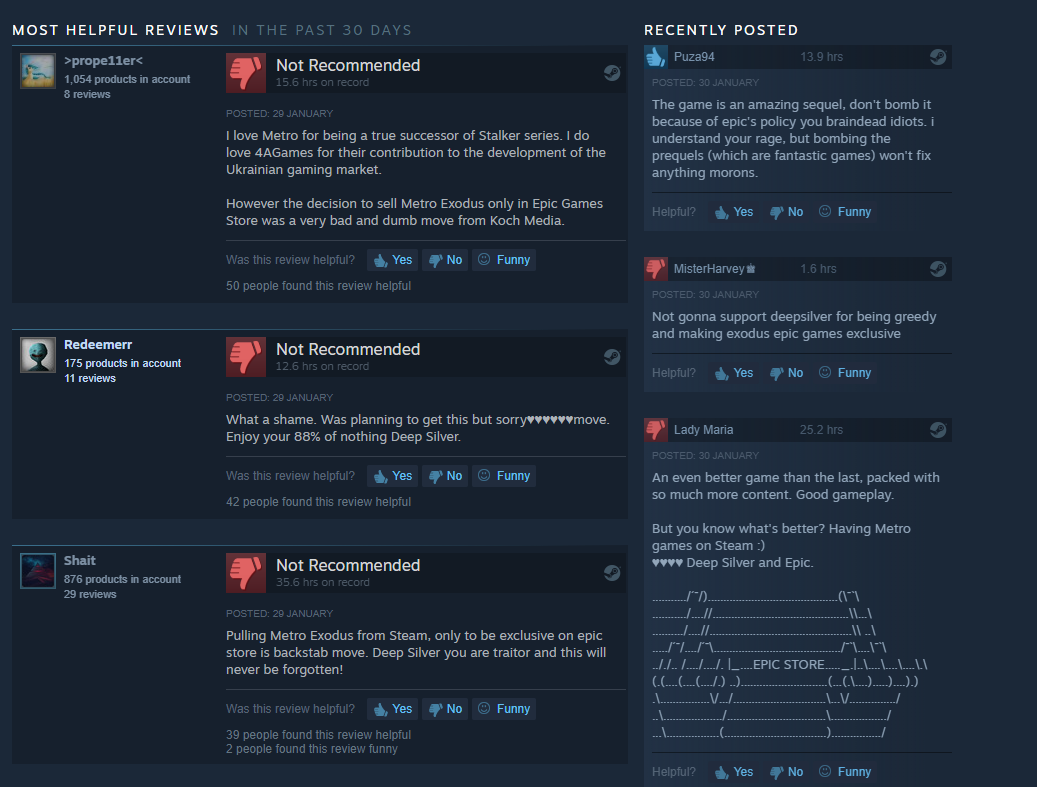 Deep Silver and Koch Media have not made a single comment about this situation. However, it's expected that the game will be reinstated on Steam after the backlash. Tell us your thoughts about the situation on the VGR Forums and stay tuned for further developments.