The Doom Original Game Soundtrack will be available on Amazon on July 13. While its release date is closing in, we want to know more about this epic music and how it had been created. Mick Gordon gives us an insight into the development of this astounding soundtrack.
Mick Gordon is the creator of various gaming soundtracks. Most of them are undoubtedly magnificent. He has worked on Wolfenstein: The New Order, Wolfenstein II: The New Colossus and both Killer Instinct video games. However, he is also the mastermind behind the fantastic DOOM reboot soundtrack.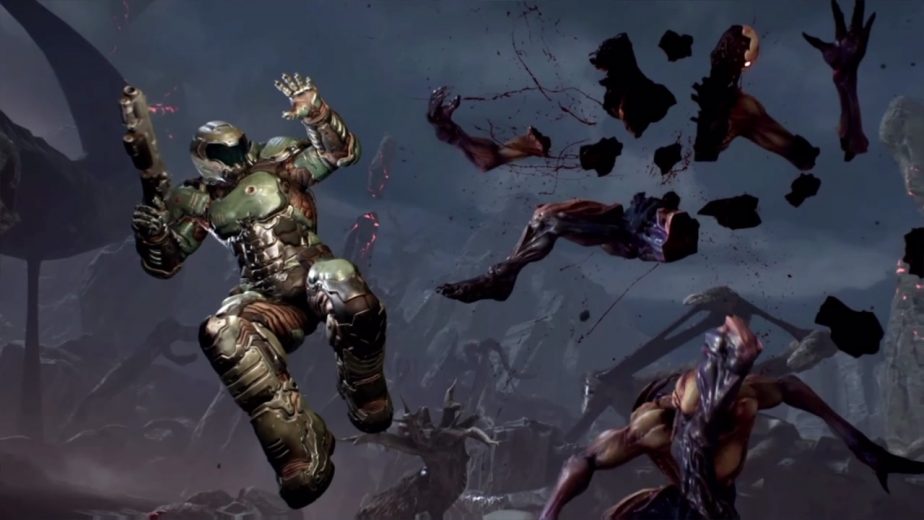 In a recent interview with fandom.wikia.com, among other things, Mick Gordon talked about the 'DOOM instrument.' He mentioned that they did not want to make something that was similar to anything else. In fact, that is a great risk when it comes to composing any song. However, their idea of mixing the raw building blocks of different sounds was what made DOOM's music successful. He specifically said:
"We kind of stumbled upon this idea of taking the raw building blocks of any sound – noise and sine waves, consonants and vowels essentially – and playing them through circuitry. It's not like treating the circuitry, you're actually trying to capture the essence of the circuitry. Then if you do that with fifty different things, it's like they become their own band."
Gordon also talked about the influences the reboot soundtrack drew upon from DOOM's history. He mentioned the importance of various iconic game soundtracks as well. Gordon tried using the vibe he gets from them and what he felt the first time he heard them. That way he can transform those feelings into music.
However, his most important comment was about the upcoming DOOM Eternal game and its music. Gordon could not reveal too much about the sequel's music. Nevertheless, he pointed out the importance of not tampering with the original music of the game. Therefore in DOOM Eternal, we are going to experience the same chills we got from the previous DOOM titles.
"I always feel really disappointed when I play a game and I think the music is great, and then by the time the second one comes around, the music is completely different and it loses the feel of what you liked about the game in the first place. We spent so much time defining the sound of DOOM, we're not going to abandon it now."
When it comes out, you will be able to download the Doom Original Game Soundtrack here.