Legends gain their status or label because they are the best at what they do. When MLB The Show is released on March 26, this year's list of MLB The Show 19 legends will rival any of the past.
MLB The Show 19 legends reveal best ever?
Comparing legends to other legends and deciding that one is better than the other is a tough thing to do. But when you look at the MLB The Show 19 legends list so far, it is pretty hard to argue a weakness!
From the very first sneak peek teaser trailer that revealed the likes of Christy Mathewson, Ty Cobb, and Willie Mays, to the latest GameStop Monday introducing Ricky Henderson is the newest legend, the list is strong.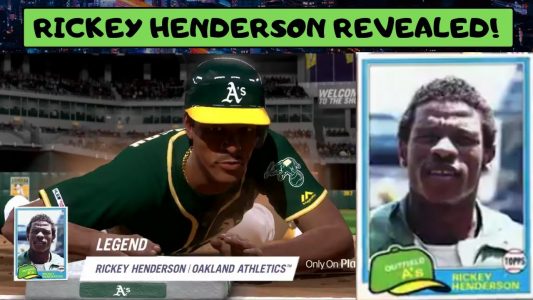 If you had a say on who would be added next to the MLB The Show 19 legends list, who would you select?
Two must adds
The legends list is not complete for 2019. Who the creators will add next is anyone's guess. Here are two greats that hopefully will get a look from the Sony crew sometime soon.
John Smoltz: Smoltz is still undervalued today. He won 213 games and struck out over 3,00o batters in his career. He also transformed himself into a closer and was one of the best from 2002-2005. In 2002, Smoltz saved an MLB high 55 games. After moving to the pen, Smoltz earned 154 saves before retiring.
Barry Bonds: Yes, Bonds still has the steroid stigma, but his numbers are undeniable. No. 1 in home runs (762) walks (2558) and intentional walks with 688. And that only tells half of the story. Bonds should be a legend.
Here is a look at the MLB The Show 19 legends list as of March 21.
Christy Mathewson
Ty Cobb
Jason Kendall
Rob Dibble
Willie Mays
Jimmie Foxx
Iván "Pudge" Rodríguez
Cliff Lee
Andruw Jones
Walter Johnson
Kerry Wood
Cy Young
Mark Prior
Rogers Hornsby
Lou Gehrig
Hal Newhouser
Bret Boone
Don Mattingly
A.J. Burnett
Rickey Henderson