GameStop released another sneak peek for MLB The Show 19 on Monday, and this one has gamers talking. "MLB The Show 19 Moments" is the name of the latest mode fans can play this season – and it looks great! Old school baseball fans are going to love this mode, that's for sure.
MLB The Show 19 Moments
Moments are something in all of our lives that we look back on with feelings. Looking back on some moments in time can make us feel glee, sadness, euphoria, etc. The same can be said for sports, which is exactly why the creators of MLB The Show have added this mode to help recapture days gone by. The "Moments" mode is all about taking a trip back in time to relive some of baseball's greatest moments in history.
Relive some of baseball history's biggest games, situations, and plays in Moments, the newest mode in @MLBTheShow with this week's #MLBMonday https://t.co/H2PJ4ReBmg pic.twitter.com/jTuJKMDL5z

— GameStop (@GameStop) February 25, 2019
Whether it be one of the biggest games, situations, or a single play, "Moments" delivers.
You can become a modern-day Babe Ruth and face players of today, or hit back-to-back home runs as Ken Griffey and Ken Griffey, Jr. The best part is, there seems to be no limit on what you can do.
The feature lets gamers relive a single at-bat, or an entire 7-game playoff series. The choice is yours. If your favorite team lost in the playoffs or World Series, you can now change history. Well, at least through MLB The Show 19 Moments you can!
Be careful what you wish for
While building an awesome team, one thing to keep in mind when you play in the Moments mode is you will be facing them as well. Moments has been fully integrated into how you progress through Diamond Dynasty so are great as your team or situation is, you will very well be facing the same tough competition.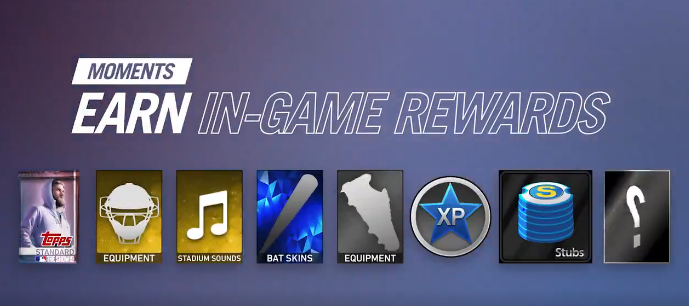 The best news about the Moments mode? Not only can you relive history, but you also earn valuable prizes for your game too! You can earn stubs and various other player items to help upgrade your team. The new MLB The Show 19 Moments mode sounds like it is going to be a fan favorite.
Be sure to check out the MLB The Show homepage to keep up with the latest news and rumors by clicking here.