A lot of people are awaiting the MLB The Show 19 release date. So far, some details are known as far as the game's availability for different video game systems. With that in mind, there are plenty of people who want to know if MLB The Show 19 is available for PlayStation 4, Xbox One, and PC.
MLB The Show 19 Release Details: PlayStation 4, Xbox One
As of today, it appears that MLB The Show 19 is available for Sony's PlayStation 4 system. The game has an official release date and several versions that are available for pre-order. They include $59.99 Standard Edition, a $69.99 MVP Edition, and two different $99 editions. Those are the Digital Deluxe and the Gone Yard Edition. Each include different levels of content included with them.
As far as the Xbox One game, it appears fans of that console are out of luck. There is no release for the PS4 rival as of yet. Based on MLB The Show 18, it doesn't appear in the cards either. That means getting a PS4 is the only way to get MLB The Show 19. However, an option to consider for Xbox One is the game RBI Baseball 19 when it arrives for purchase.
A little over two months to go until #MLBTheShow 19 releases… have you changed your guess for whose colors Bryce Harper will be wearing?

You can draft him for your team when you pre-order from the @PlayStation Store: https://t.co/c1vYWCZuaW pic.twitter.com/8bAfTaSPeg

— MLB The Show (@MLBTheShow) January 12, 2019
MLB The Show 19 Release Details: Is the game coming to PC or Mac?
Just like the game isn't available for the Microsoft Xbox One, it's also not available for PC or Mac. There are no reports to indicate it will be available on these platforms. That's unfortunate, but once again it's part of the deal. Still, an alternative option exists.
There is the game Out of the Park Baseball 19. It includes real MLB and international rosters. It also lets you play any season from 1871 through 2018. You can be the General Manager and call shots in this title which has great 3D gameplay and a lot to check out for stats fans!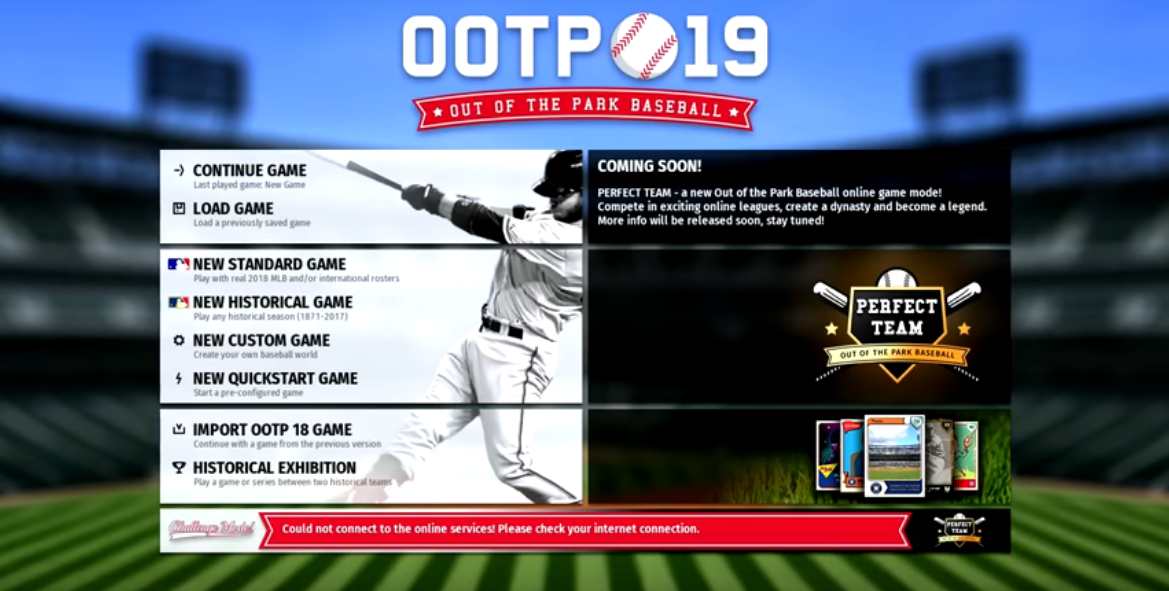 So there's the bad news and the good news. MLB The Show 19 for PC or Xbox One isn't an option. However, there are those other baseball games to check out as alternatives to buying a PS4!
See our MLB the Show news page for more information about this game.