Bandai Namco has revealed the Mobile Suit Gundam: Battle Operation 2 release date for PS4. The latest entry in the mech series will be releasing later this month on July 26th on PS4. It will be sold for the low, low price of absolutely free. This video game adaptation of the popular anime franchise will be totally free-to-play on PS4 with some microtransactions.
Unfortunately, that Mobile Suit Gundam: Battle Operation 2 release date is currently only set for PS4 owners in Japan. The game has yet to be announced for Western audiences. However, we do suspect that it will be coming soon as Bandai Namco has found renewed interest in releasing the series' most recent games here. Versus and New Gundam Breaker are just two of the games that have released recently in the West.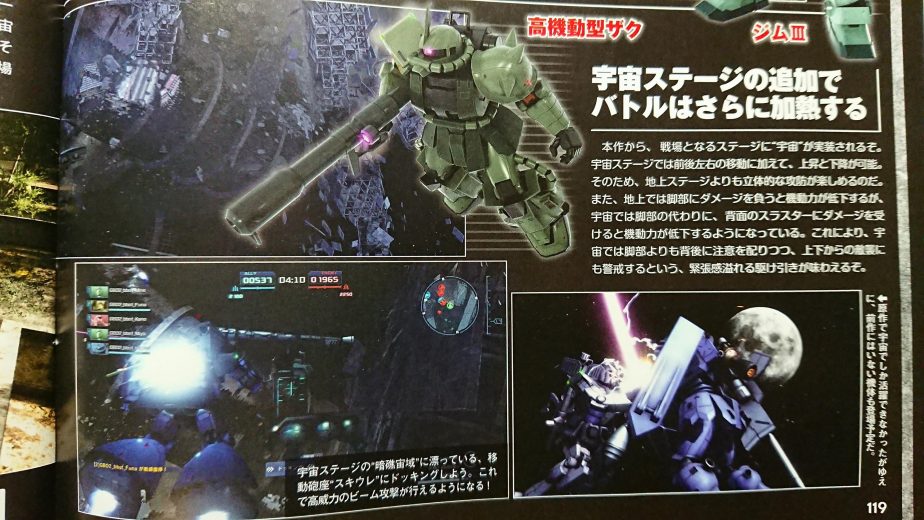 Mobile Suit Gundam: Battle Operation 2 is a free-to-play six versus six take on the series. Players will be able to team up online using various mobile suits from across the many anime and games in crazy, action-packed multiplayer battles. In addition to the expected land maps, Battle Operation 2 will heavily feature space battles, too.
This is exciting news for fans of the anime, as space combat is a major feature that has been missing or lackluster in previous games. Space combat will be revamped, as players will be able to maneuver their suits in four different directions. If you are interested in Mobile Suit Gundam: Battle Operation 2 and have a Japanese PS4 account, you can pre-register right now.
Registering for Mobile Suit Gundam: Battle Operation 2 ahead of its launch on July 26th will allow you to gain some exclusive free rewards. You will receive an exclusive PS4 theme from the game and early access to Gundam Ground Type. If you don't have a Japanese account, check out Bandai Namco's other anime-inspired games Black Clover: Quartet Knights and Tokyo Ghoul:re Call to Exist while we wait for a potential announcement.