Black Clover: Quartet Knights is getting a closed beta for players starting next month. The closed test beta will only last a short period of time. This is to give players a chance to test out some of the gameplay and playable characters from the show. It will also allow Bandai Namco to see how the online servers hold up in action with lots of players online at once.
Unfortunately, the Black Clover: Quartet Knights closed beta has currently only been announced for Europe and Japan. Those of us here in the Americas will have to either wait for our own closed beta or test out the Japanese or European versions. It's a sucky situation but we're sure that Bandai Namco is working on a similar beta test for players eager to check it out in the Americas.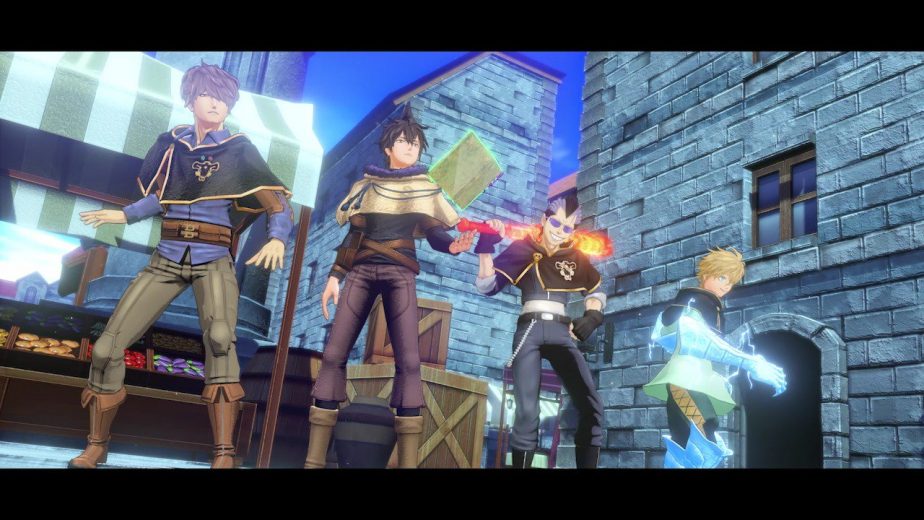 That would certainly make sense considering that Black Clover: Quartet Knights is also releasing in the Americas, in addition to Europe and Japan, in September. Not only was the beta announced but registration is now available. If you're in Europe and wanting to check out the closed beta, you can find it here. If you wish to see the Japanese closed beta in all its glory, you can register here.
The registration does not note how long it will be open for so make sure to get your requests in now. If you are selected, PlayStation will reach out with download codes for the Black Clover: Quartet Knights closed beta. The beta will be running for short bursts during July 15th-17th. You can find the exact times below.
For all of your anime game needs, keep it locked here. While we wait for the beta, we recommend checking out recent news about Tokyo Ghoul:re Call to Exist and a new Tales of game in development.
July 15, 2018: 10am-1pm BST
July 15: 2018: 6pm-9pm BST
July 16, 2018: 2am-5am BST
July 16, 2018: 9pm-12am BST
July 15, 2018: 6pm-9am JST
July 16, 2018: 2am-5am JST
July 16, 2018: 10am-1pm JST
July 17, 2018: 5am-8am JST