Two months ago, Capcom and CD Projekt Red surprised gamers when they announced that Geralt of Rivia would feature in a crossover event with Monster Hunter: World. A few weeks later, a release date for the collaboration was announced, and a trailer was revealed, showing Geralt arriving via portal in the Monster Hunter setting. Now, that Monster Hunter: World Witcher crossover is available, and Capcom has released a new launch trailer to mark the event.
Monster Hunter: World and Witcher Crossover Launches with New Trailer
The launch trailer reveals a whole array of features which weren't shown until now; the inclusion of Ciri, for one, as well as what Geralt is like in gameplay. The trailer shows the White Wolf making use of the Igni and Quen signs, for example, suggesting that he isn't simply a re-skin of a standard hunter. Rather, he has his own gameplay mechanics. Moreover, it seems that some monsters from the Witcher's world have come through as well; at least two, to be specific. The Leshen and Ancient Leshen are both shown in the trailer as monsters whom players can hunt in the event.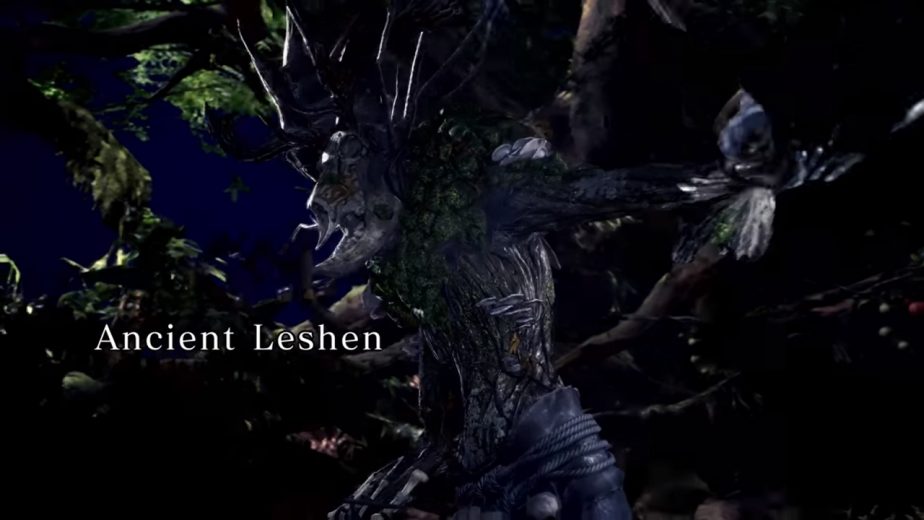 This Monster Hunter: World Witcher crossover is a free update to the game on PlayStation 4 and Xbox One. (It will apparently come to PC at a later date.) The event features an entire single-player questline featuring Geralt, which is teased in the launch trailer. It seems that Geralt will be hunting down a Leshen which is taking control of the local flora and fauna. The Ancient Leshen is not available quite yet, however; that more powerful variant of the standard Leshen is coming on the 15th of February as part of a multiplayer quest called "Contract: Woodland Spirit."
It's unknown exactly what else the Witcher has brought to the game along with him. However, the trailer ends with him giving a sausage to a Nekker; presumably a new alternate skin for the game's Felyne companions? Although, it is a little odd to see the White Wolf feeding a monster!