After weeks of anticipation, NBA 2K has finally shown off more of the upcoming 2K21 game. A brand new NBA 2K21 gameplay trailer gives fans a look at various players in action including the three cover stars. Here are more details about what we saw when it comes to the upcoming basketball sim title.
NBA 2K21 gameplay trailer presents current-gen footage
"Everything is Game" is the title for the current generation NBA 2K21 gameplay trailer. That means this is giving us a look at gameplay and graphics for Sony PlayStation 4 and Xbox One. A previous trailer gave us a brief look at the next-gen PS5 footage with Zion Williamson.
It brings the current-gen cover star Damian Lillard in right from the get-go. The Portland Trail Blazers star has the ball at his team's home arena in the final seconds of a game versus the San Antonio Spurs. Fans ultimately see Dame pull up for a last-second shot, and release, giving a look at a new shot meter. It's the first time NBA 2K has updated the shot meter in three years.
From there, NBA 2K lets us know that the arena lights may have gone out and become quiet, but "the game never stopped." From there, a collection of in-game highlights arrives set to the Stormzy track Audacity.
We get quite the collection of talented players in action too. Rising stars Ja Morant, Jayson Tatum, and Zion Williamson all get some screen time. So do the veteran NBA All-Stars. What would a new game trailer be without guys like Giannis, Paul George, Jimmy Butler, James Harden, and LeBron James?
By the way, the late Kobe Bryant is also in the trailer showing off his dunking skills in a Lakers jersey. Bryant will have his own edition of the game, known as the NBA 2K21 Mamba Forever Edition.
There are a couple of other things that some people have pointed out. One is the quick shot of "2K Beach" which the trailer has the large word Neighborhood for. Check it out around the 1:15 or 1:16 mark.
In addition, fans noticed that it appears college teams will be part of the game. One very quick part of the trailer (at around the 0:24-25 mark) shows what appears to be UCLA with shorts and a bit of the team name on the side area.
New shot meter debuts, brings criticism
As mentioned, the NBA 2K21 gameplay trailer gives us a good look at the new shot meter. It has changed quite a bit. In the most recent NBA 2K titles, gamers had to get to "green" on a vertical curve shot meter to get the good shot off. Here's a look at it from a YouTube video screenshot (via PAC Hoops).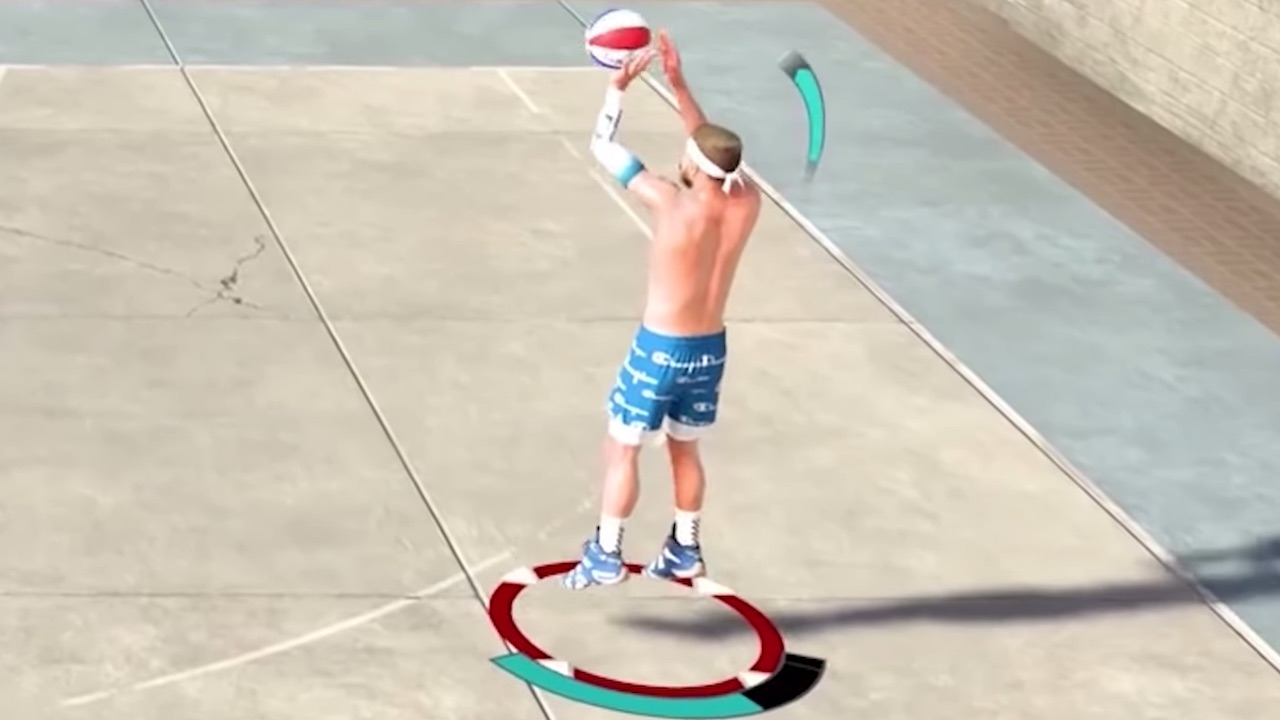 The new shot meter is now a horizontal curve. There's a line on the shot meter that gamers will have to tap a controller button to time their shot with. See the screenshot below with Dame going for the game-winner.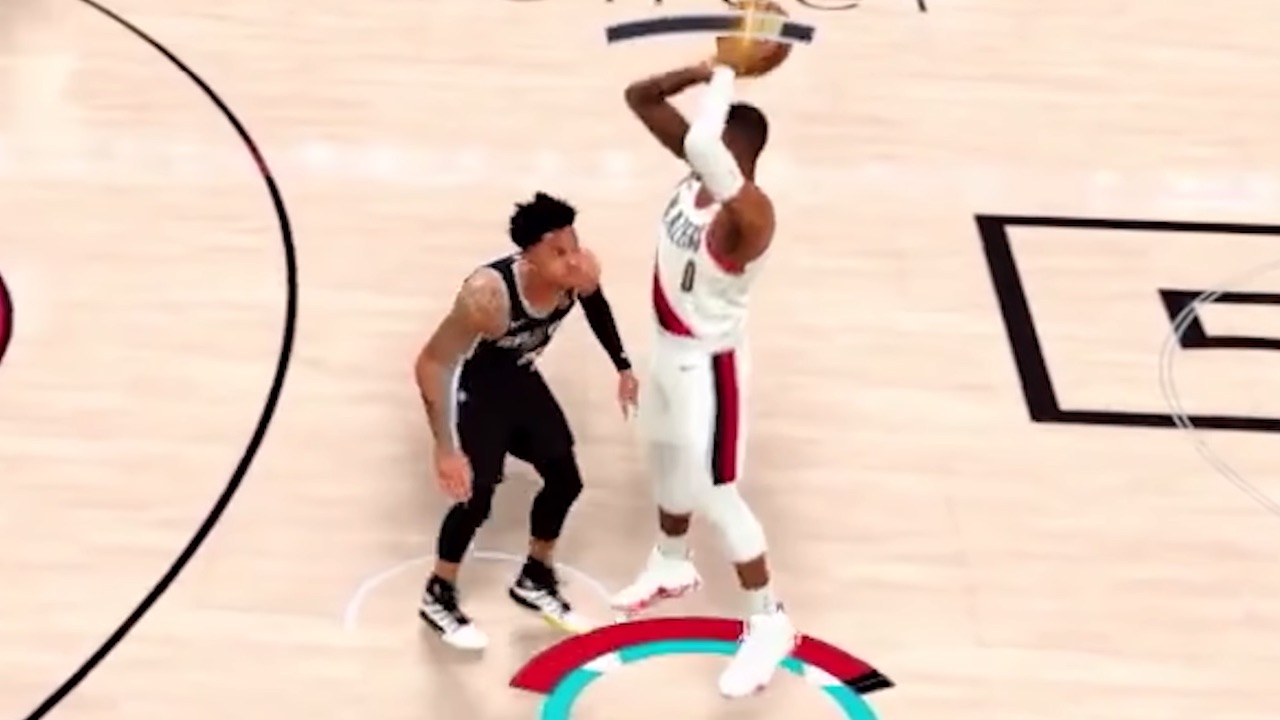 For some people change is good. For others, not so much, and there are probably quite a few who want that aspect of the game to stay as it was. They'd prefer other parts of the new game have improved.
"…all I'm saying is now is the time to adjust to no bar so if need be you at least have the ability to adjust fast. Because whatever that's bar is look trash," one Twitter user commented about the new meter.
"Yup I'm definitely using no meter again," someone commented on the gameplay trailer on YouTube. Other commenters seemed to agree with that idea.

"'Lights turned off' yea shot meter turned off too," another said on YouTube.
Some may embrace the change, but it seems others aren't feeling it. That's understandable, but until the new game is out, it's tough to know if this will make the gameplay experience better or worse.
The new NBA 2K21 game arrives on Sept. 4, 2020, for PlayStation 4, Xbox One, Nintendo Switch, and Windows PCs. Next-gen release date is TBA in conjunction with the new consoles being released in several months.
Visit our NBA 2K news page for more of the latest game updates.