In NBA 2K21 MyTeam, gamers can build their dream squad consisting of star players from the past, present, and future. To do so requires acquiring those players in various ways such as packs, in-game challenges, and the Auction House. When you first begin playing 2K21, you won't have the Auction House available, so here's how to unlock it for use in MyTeam.
What is the Auction House for in the game?
The NBA 2K21 MyTeam Auction House is the place for buying and selling player cards and other collectibles used in the mode. Basically, it's like an eBay-style area where gamers can list their items, and then other gamers can bid on them or buy now. Many gamers use this as a way to earn additional MT, one of the in-game currencies available for the popular MyTeam mode.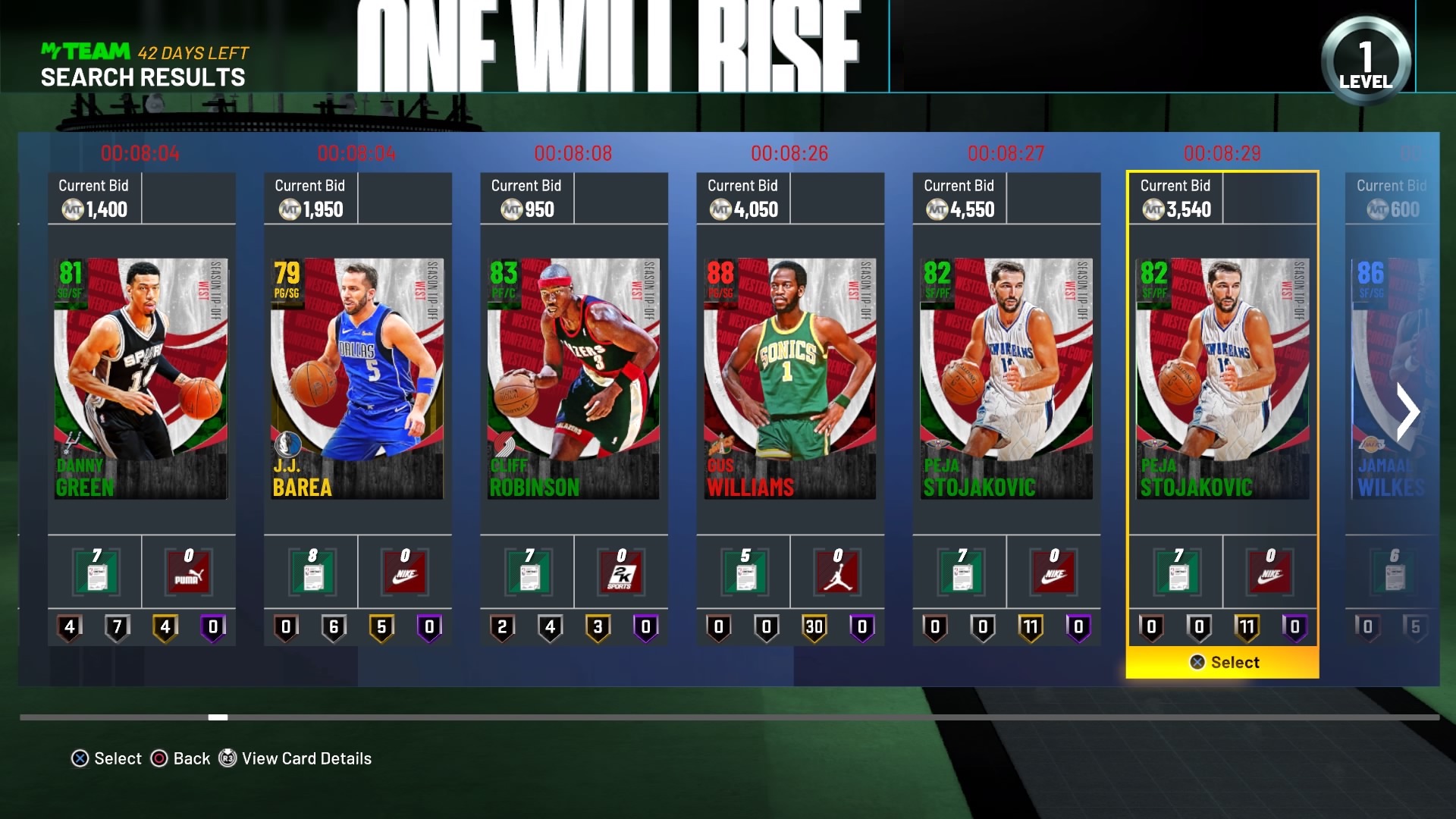 The Auction House allows for really drilling down search results based on what you are trying to buy too. For example, you can search for only the Diamond or Opal cards available. Or, you can search by minimum/maximum prices, card theme, player name, team, and many other types of searches.
How to unlock it for NBA 2K21 MyTeam
When you first get the game, you'll need to fire up NBA 2K21 MyTeam mode and get your team started. You should get a few packs to begin with so you'll have players for your team. Once you've got things going, you'll need to achieve a certain goal to unlock the Auction House in NBA 2K21 MyTeam.
As you see in the screen below, on the far right is the "View Season Progress" area. This will show you your MyTeam progress towards various goals that will bring you in-game rewards.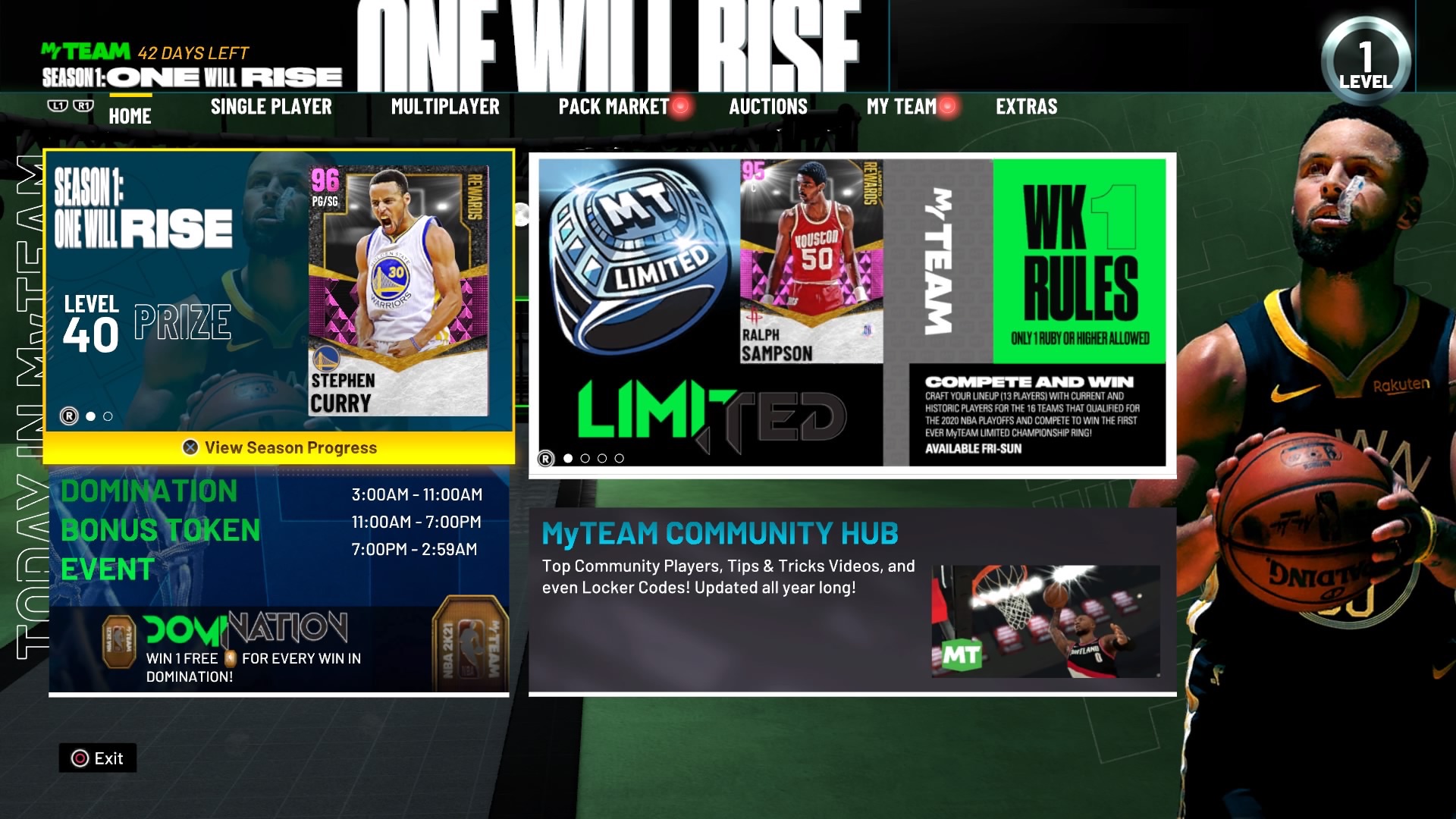 View "Season Progress" by pressing X button on the PS4 or B button on Xbox One controller.
Scroll over to the "Lifetime Agendas" and then down to the "MyTeam Fanatic" goal.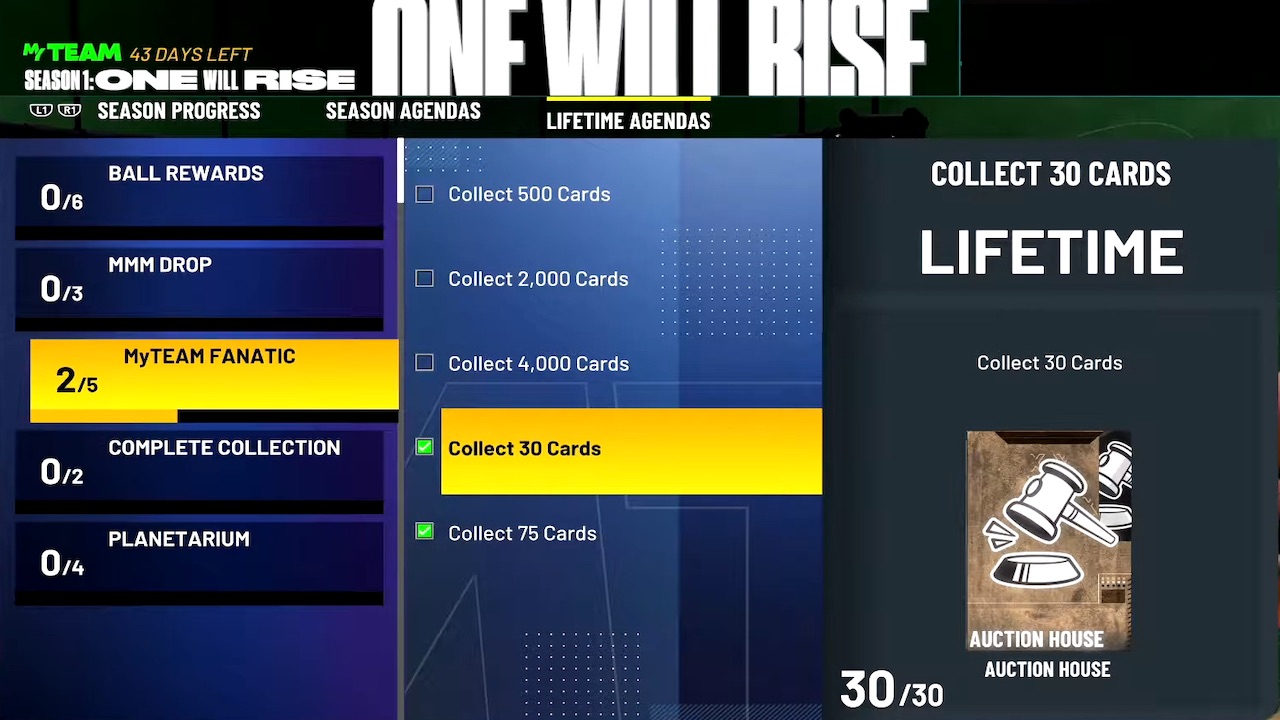 That goal is to collect 30 cards in MyTeam mode. By doing this, you'll unlock the Auction House for your use in the game.
Auction House should already be unlocked for gamers who got the Mamba Forever Edition, as that included a bunch of packs as bonus content.
For those who got the Standard Edition, it may take a bit of grinding to collect those player cards, though. One suggestion is to play some of the Triple Threat games in the mode. This is a single-player 3-on-3 mode where you go against CPU -controlled teams.
As you win in Triple Threat, you can build up your VC and/or player items. As of the game's launch, one win in the mode gets you a Free Agent Pack. Five, nine, 10, and 15 wins all bring packs or a player. There's also the Vault prizes which could include packs or player cards.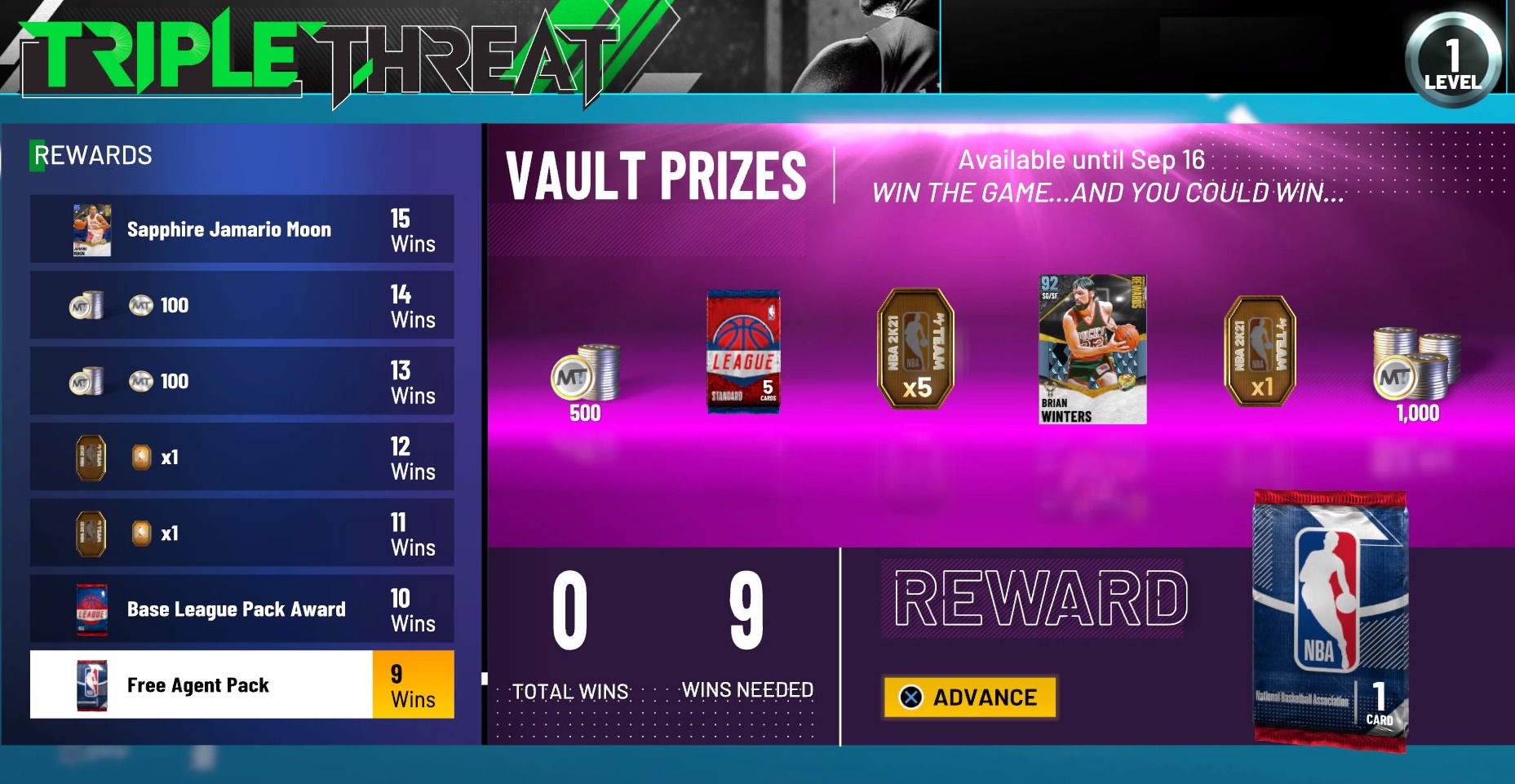 Visit our NBA 2K news page for more of the latest game updates.