On Monday, the NBA 2K development team released NBA 2K21 Patch Update #1 which brings a wide range of fixes, improvements, and additions to multiple modes. That includes an ability for gamers to decide what they want as far as how their shooting aim or timing will work. In addition, one player got a much-needed appearance update.
NBA 2K21 Patch Update gives gamers option for their shooting
With NBA 2K21 shooting a major complaint after the game launched, it appears that chatter may finally cease. The new NBA 2K21 patch update (Sep. 14) will make a number of gamers quite happy with a choice over how they can shoot in the game.
Upon downloading and installing the update, the first boot of the game will allow for a choice in terms of the Pro Stick Aiming vs. Shot Timing. The game settings will save that choice for future use of NBA 2K21.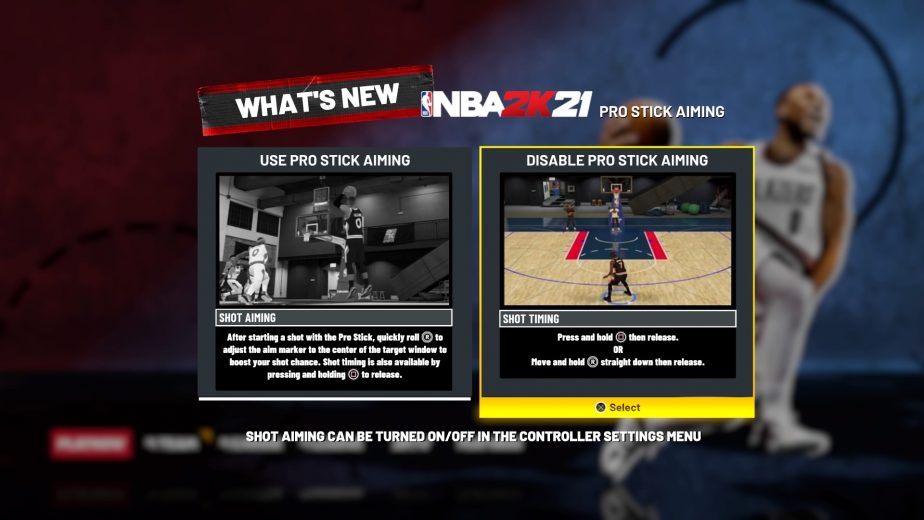 Gamers will be able to choose if they want to use the new Pro Stick Aiming system or the traditional Shot Timing mechanic. That allows those who enjoy the extra control over shots to stay with the new shot system. Those who prefer the old style, as well as newcomers to the game may opt for Shot Timing.
In addition to that option, those using Pro Shot Stick as their way of shooting can opt to turn off Shot Meter while using it.
They've also adjusted the Pro Stick shooting's Ideal Shot Aiming for more consistency. This is based on how quick or slow a player flicks the Pro Stick. So a slow flick moves the ideal aim to point to left and fast flick moves the ideal point to right.
All gameplay fixes for 2K21
Here's a look at the rest in terms of 2K21 gameplay fixes:
Changed Ante Up to use competitive slider settings (more skill-based).
When the Shot Feedback setting is set to "OFF," players and opponents will no longer see Excellent Release (green light) animations.
Fixed unwanted fadeaway shots that were playing after immediately shooting out of certain dribble moves.
Improved standing dunk reliability when using the Pro Stick.
Disabled the double team indicator in an effort to clean up the on-screen UI based on community feedback.
Added the ability to shoot driving floaters from further away from the basket.
Moving Park dribble moves were remapped to "holds" on the Pro Stick, allowing continued use of Hard Stops with L2/LT after unlocking the Park Handles badge.
Cleaned up some animation pops in the dribble move system.
Fixed ball physics bugs when Shot Timing was set to Real Player %.
Toned down the effectiveness of the Lead to Basket pass feature to prevent exploits.
Other modes, Andrew Wiggins get updates
In addition to all of the above changes, we can happily report that the Golden State Warriors' Andrew Wiggins received an appearance update. A lot of gamers were taking to social media to joke about how his facial hair looked like it was drawn by a Sharpie marker. The NBA 2K21 patch update has made him look more realistic. Be the judge based on the screenshot below.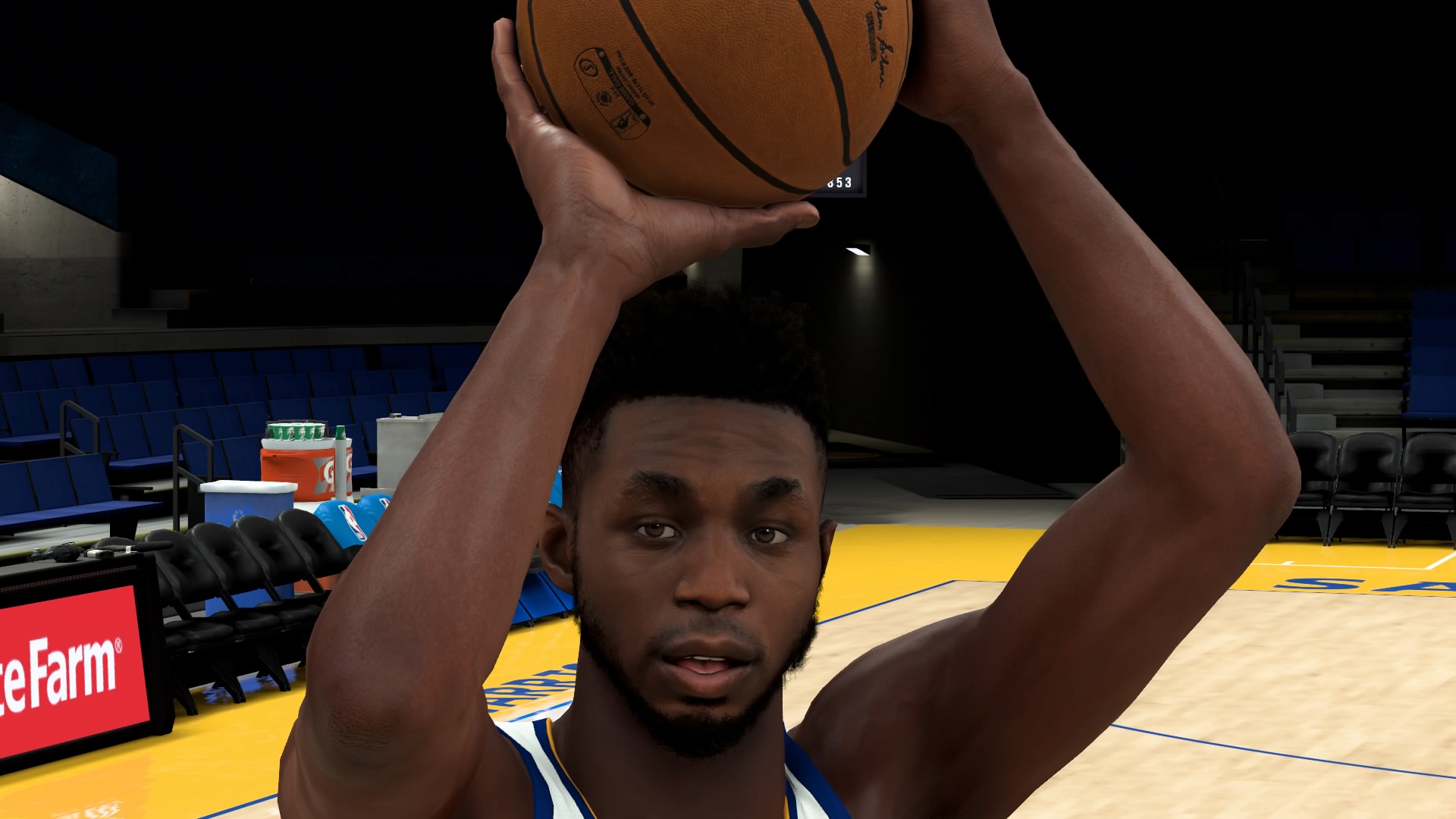 Andrew Wiggins' face and gameplay were just part of this update, though. MyCareer, MyTeam, and MyLeague/MyGM all received fixes or updates. You can see the full Courtside Report here with a description of all the fixes and updates.
Visit our NBA 2K news page to get more of the latest game updates.