EA has just revealed the new cover star for NBA Live 19: Joel Embiid. The Philadelphia 76ers star was revealed as the athlete starring on the front of the game's ONE Edition during the NBA Awards this evening, posing against a striking red background.
Previously, athlete James Harden was the face of the franchise for both NBA Live 17 and NBA Live 18, though it appears early shots of the marketing materials for NBA Live 19 have also featured the player. It's not clear what type of role Harden will play for the series going forward, since Embiid's reveal.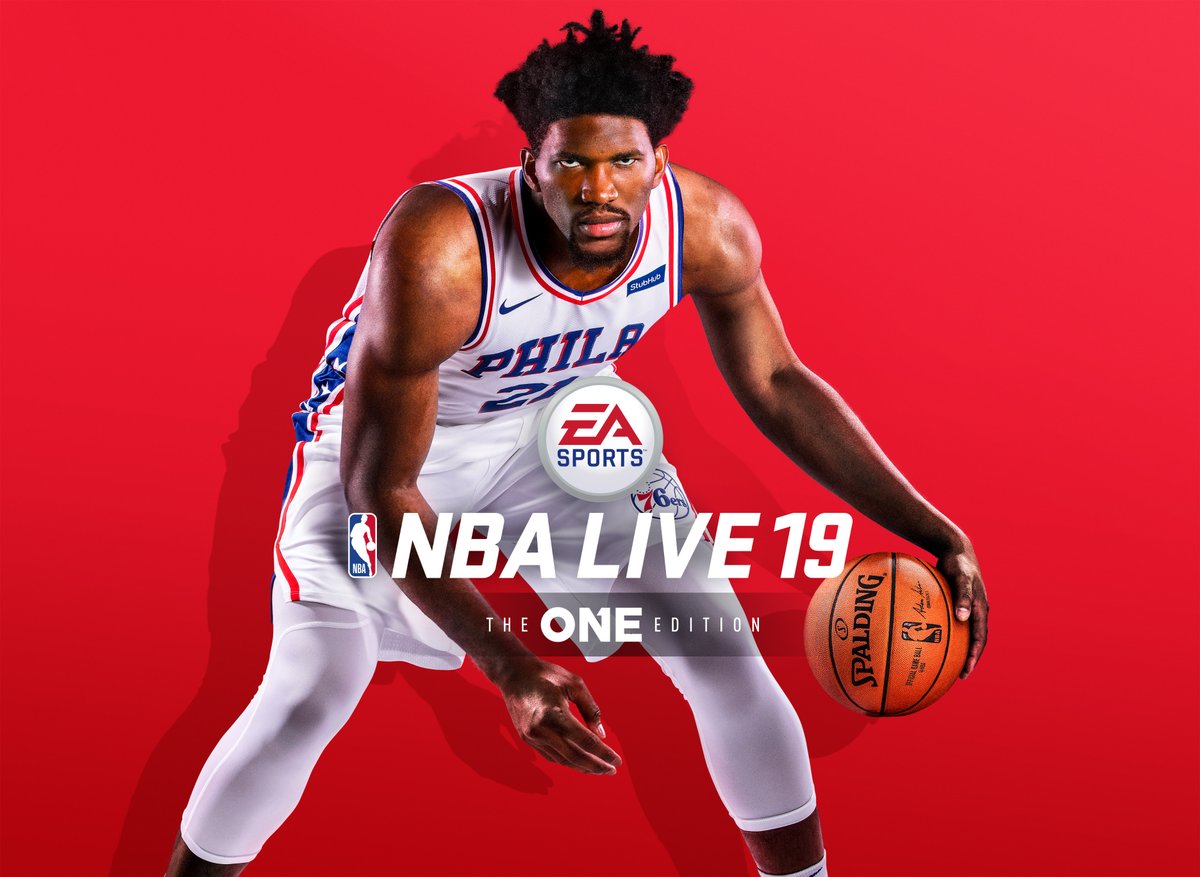 The 24-year-old player is the first 76ers player in the team's history to ever be on the cover of an NBA Live title, and the third in franchise history from the team to even appear on a game cover, period.
If you can't wait to get your hands on the game, NBA Live 19 has a demo coming to systems on August 24, so you can check out what's new. But the full release will drop on all systems on September 7 later this year. Have access to EA Access as an Xbox One owner? You'll get to snap it up a few days earlier on September 7.