The show may have only just released, but it seems that the new Netflix Witcher series has already found a massive audience. New analytical data shows that Netflix's adaptation of the Witcher novels, which features Henry Cavill as Geralt of Rivia, has surpassed even Disney's 'The Mandalorian' to become the most in-demand series in the world!
The Netflix Witcher Series is the Most In-Demand Series
For almost half a year, the rankings for the most in-demand series, according to Parrot Analytics, have been dominated by Stranger Things. That show had a 21-week streak in the top spot. However, that streak came to an end last month, when it was finally dethroned by The Mandalorian. Unfortunately for Disney, there is to be no such similar streak for their new Star Wars show. According to the latest set of analytical data, the Netflix Witcher series surpassed The Mandalorian last week. As a result, it has firmly claimed the top spot for itself.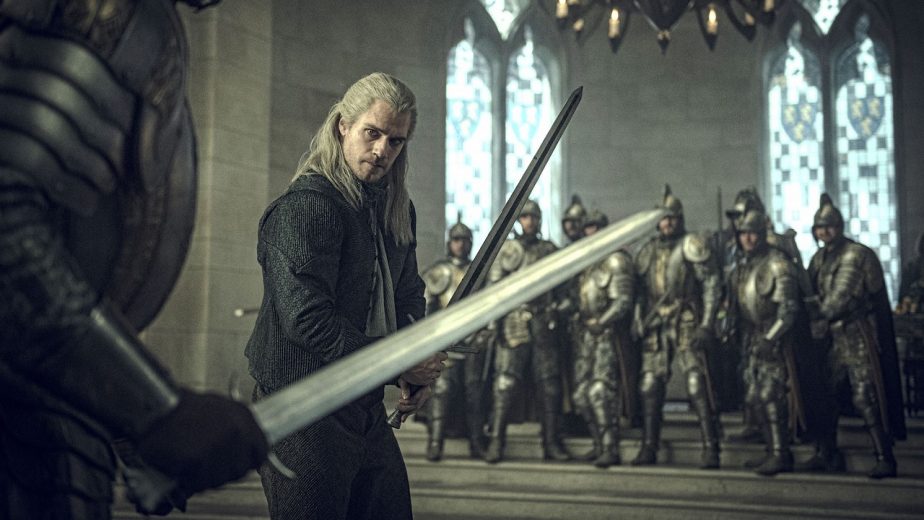 In the week of December 22-28, The Witcher was the top show in the world, with 127 million demand expressions. (12 million more than The Mandalorian.) For context, Parrot Analytics defines a "demand expression" as a standard unit of measurement for TV demand which combines total viewership with online engagement and other similar factors. Overall, The Witcher has struggled to score well among critics; it has a 59% average on Rotten Tomatoes at present. However, it has received a far more positive reception from the general audience. It's Rotten Tomatoes audience score is currently at a much higher 93%.
Parrot Analytics' data reinforces Netflix's recent claims that The Witcher had become one of their most popular 2019 releases; the show ranked at #2 behind Stranger Things on a Top 10 list for 2019 series released by the company earlier this week. (Although The Witcher actually scored at #1, ahead of Stranger Things, in the UK and Australia.) Rumours have it that Netflix was happy to greenlight further seasons of The Witcher before the first season even released. However, this enormous demand is likely to cement The Witcher as one of Netflix's top-prioritised shows going forward. As such, fans probably won't have to wait too long before the release of Season 2.