Coinciding with the launch today of War in the Pacific, the fifth chapter of Tides of War, DICE has simultaneously announced the Battlefield 5 Year 2 Edition. This new edition of the game, which is available to download now, features all of the weapons and vehicles which were available during Chapters 1-4. Plus, it also includes two Epic soldier outfits and an array of weapon and vehicle skins.
The Battlefield 5 Year 2 Edition
War in the Pacific marks the first post-launch content release of Battlefield 5's second year since release. The first four Chapters all fall within the first year, ending with the Battlefest event which took place throughout October. With the launch of Chapter 5, DICE are evidently anticipating new players choosing to pick up the game for the first time; the game's troubled launch is now a long time past, and there is also now a wealth of post-launch content available. Indeed, DICE is making the game, with all of the War in the Pacific content, available to play for free this weekend.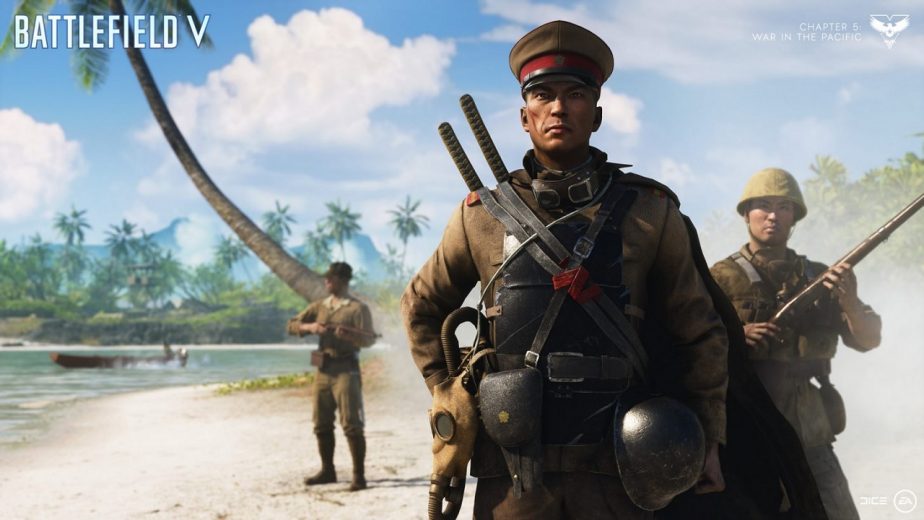 The Battlefield 5 Year 2 Edition is available online from today, the 31st of October. Of course, it includes the base game. However, it also includes the various Tides of War rewards from Chapters 1-4. These include 17 Primary Weapons, 4 Vehicles, 2 Epic Soldier Outfits, 10 Weapon Skins, and 4 Vehicle Skins. Note that this new edition will effectively replace the Battlefield 5 Deluxe Edition. Both that edition and the Deluxe Edition upgrade are no longer available to purchase.
It's currently unknown what exactly DICE has planned beyond Chapter 5: War in the Pacific. However, the release of the Year 2 Edition certainly seems to imply that they are planning another full year of post-launch content. As such, fans can likely expect at least another three Tides of War Chapters; taking the game up to Chapter 8. More specific news may not emerge until the new year, however.