Throughout the Battlefest event, which has been taking place this October, DICE has been running a series of Battlefield 5 Free Weekend Trials. These allow gamers to try out the game without having to pay. Moreover, all of their progress is saved if they later choose to buy the game. While Battlefest may now be over, DICE has one more trial coming up this weekend. In fact, it includes all of the new War in the Pacific content which launched earlier today!
The Next Battlefield 5 Free Weekend Trial
"Not yet a Battlefield V owner?" asks DICE; "You can still join the all-out war on PC, PlayStation 4, and Xbox One thanks to the Battlefield V Free Weekend Trials. Experience Grand Operations on the trial's third weekend starting October 24 and, on the newly added fourth trial weekend starting November 1, deploy in the Pacific and sample Chapter 5 and all the multiplayer mayhem of Battlefield V."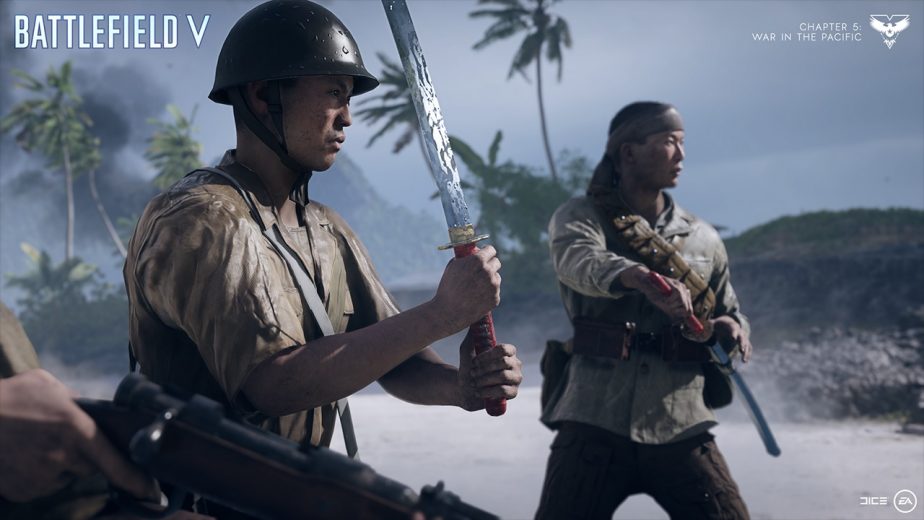 War in the Pacific is the game's fifth Chapter of post-launch content, and its largest one to-date, with new maps, weapons, vehicles, and plenty more. The fourth Battlefield 5 Free Weekend Trial, starting tomorrow, will give gamers the chance to try all of this out for themselves for three days. The trial will start tomorrow, on the 1st of November, and end on Sunday the 3rd. The game is already available to pre-load; the relevant links to do so can be found on the Battlefield 5 website.
Now that War in the Pacific is available, this is likely to be the final Free Trial Weekend. Indeed, it was seemingly added at the last minute. DICE originally announced only three such Trials, which would take place during Battlefest. Evidently, DICE wants to give new players the chance to experience War in the Pacific for themselves as well. If players want to get the game for themselves after playing in the Trial, DICE announced a brand new Year 2 Edition of Battlefield 5 earlier today.