Following the recent unofficial reveal of the game's title, Activision has released a reveal trailer for Call of Duty: Modern Warfare. Not only does it give fans a good look at the game's story content, it also reveals its release date. Call of Duty: Modern Warfare will release on the 25th of October, later this year!
Call of Duty: Modern Warfare Gives Fans Their First Look at the Game
The title 'Call of Duty: Modern Warfare,' emerged online last week and was quickly confirmed by reputable sources. With E3 just around the corner, it's unknown whether today's trailer was always meant to release today. After all, it may have been released now because Activision saw an opportunity to capitalise on the hype following the title leak. Either way, fans now know for sure that it will be the 2019 Call of Duty title, and that it will be coming in late October. (Provided there aren't any delays.)
Reportedly, this game will be a 'soft reboot' of the Modern Warfare series. Certainly, fans watching the trailer may well recognise at least one familiar face. However, it's currently unknown whether the previous games are canonical to this game. It's possible that this 'soft reboot' will start a brand-new series canon.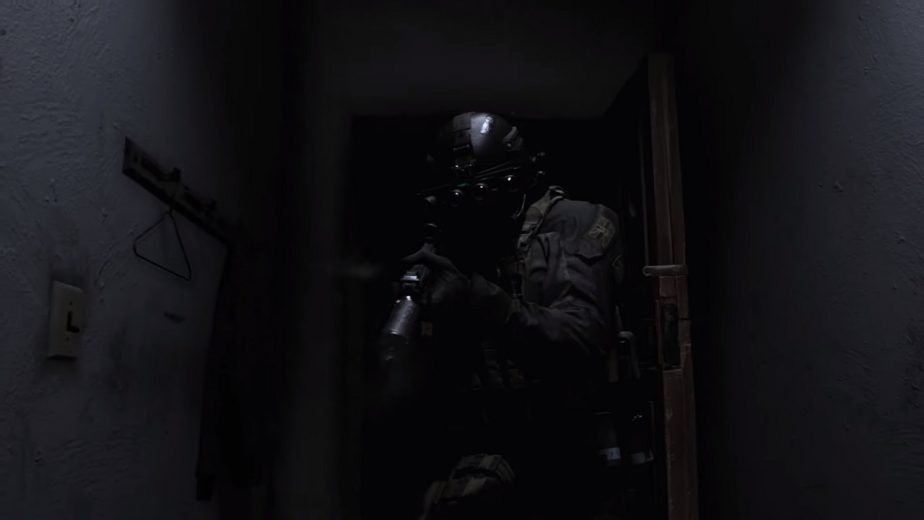 "The stakes have never been higher as players take on the role of lethal Tier One operators in a heart-racing saga that will affect the global balance of power," explains the trailer description; "Call of Duty: Modern Warfare engulfs fans in an incredibly raw, gritty, provocative narrative that brings unrivalled intensity and shines a light on the changing nature of modern war. Developed by the studio that started it all, Infinity Ward delivers an epic reimagining of the iconic Modern Warfare series from the ground up."
Call of Duty: Modern Warfare Story and Multiplayer Features
Modern Warfare will, of course, feature a huge multiplayer suite of game modes. However, it will also include a cooperative multiplayer mode which will allow players to take on "elite operations". Furthermore, the focus is clearly being drawn to the game's single-player story mode; a shift away from the more recent Call of Duty titles, for sure. It's a shift that is reflective of a wider trend in the video game industry in general; a trend which began around the time of the record-shattering success of God of War, last year. Since then, publishers and development studios have begun to shift more towards narrative-driven story experiences.