The latest GTA Online weekly event has arrived, bringing with it the usual bevy of bonus rewards and discounts for players. This week, the event focuses on Deadline and King of the Hill, with triple rewards available in both modes. Plus, players can get a range of black friday discounts.
GTA Online Weekly Event: Triple Rewards & Discounts
When it comes to extra rewards, Deadline and King of the Hill are the best modes for players in this event. However, there are other options. Open Wheel Races will be offering double normal rewards, with this portion of the event lasting twice as long and ending on the 9th of December. However, while previous weekly events have focused on rewards and bonuses, this week is all about the discounts.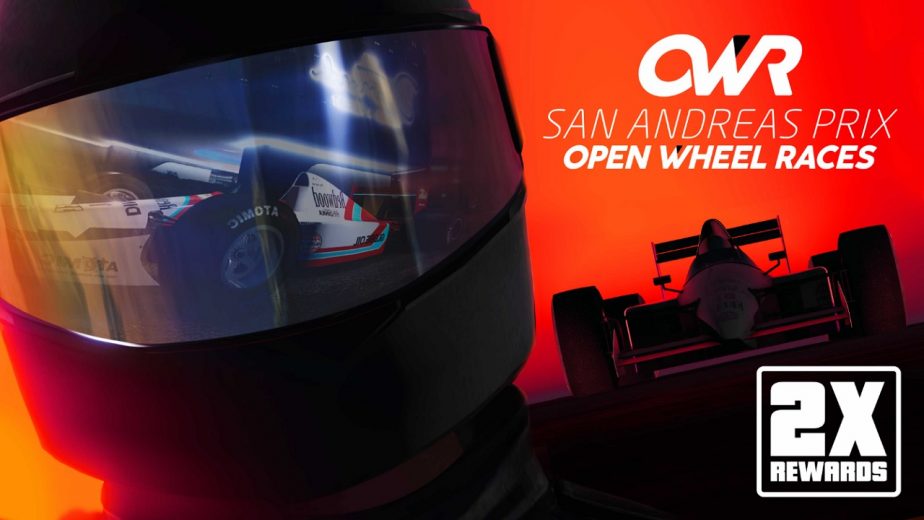 "Consumerism is the great American pastime," writes Rockstar; "and Los Santos' top vehicle suppliers are here for it. Don't bother lining up and camping out in a tent this Black Friday, as all teh best deals are on the Internet now anyway, including up to 70% off Warstock and Elitas favourites."
70% Off Vehicles: B-11 Strikeforce, Buckingham Luxor, Buckingham Luxor Deluxe, Buckingham Swift, Buckingham Swift Deluxe, Nagasaki Shotaro, RM-10 Bombushka, Terrorbyte (including modifications).
60% Off Vehicles: Declasse Scramjet, Imponte Ruiner, Ocelot Stromberg, Principe Deveste Eight.
50% Off Vehicles: Pegassi Oppressor, Pegassi Oppressor Mk II.
40% Off Vehicles: Annis RE-78.
30% Off Vehicles: Dinka Vindicator, Ocelot R88, Shitzu Hakuchou Drag, Western Rampart Rocket.
In addition to all those vehicle discounts, players will be able to get 40% off all Garages and Nightclubs. Plus, you can also get 30% off all Large Special Cargo Warehouses and Nightclub modifications. This should provide players with ample space to store any new vehicles which they pick up on sale this week. If you fancy your luck, this week's podium vehicle at the Diamond Casino is the Benefactor BR8; perfect for Open Wheel Races.