Season 2 Reloaded is the latest major content update for Call of Duty: Black Ops Cold War, and just like the season launch, it includes a wealth of new content. Foremost among its new content are three new multiplayer maps; Golova, Mansion, and Miami Strike. Furthermore, the update also includes a new map region for Outbreak.
Season 2 Reloaded: New Maps & Outbreak Region
First among the new maps in Season 2 Reloaded is Miami Strike; the one which should be most familiar to existing players. Miami Strike is a new variant of the existing Miami map. However, this version is smaller and more compact, designed for 6v6 game modes. It also takes place during the day, rather than at night, like the original map. "Closer fights gain much more prominence here," explains Activision; "especially in the back alleyways, through the various businesses and parking structures, and the new waterside path that's been opened up […]"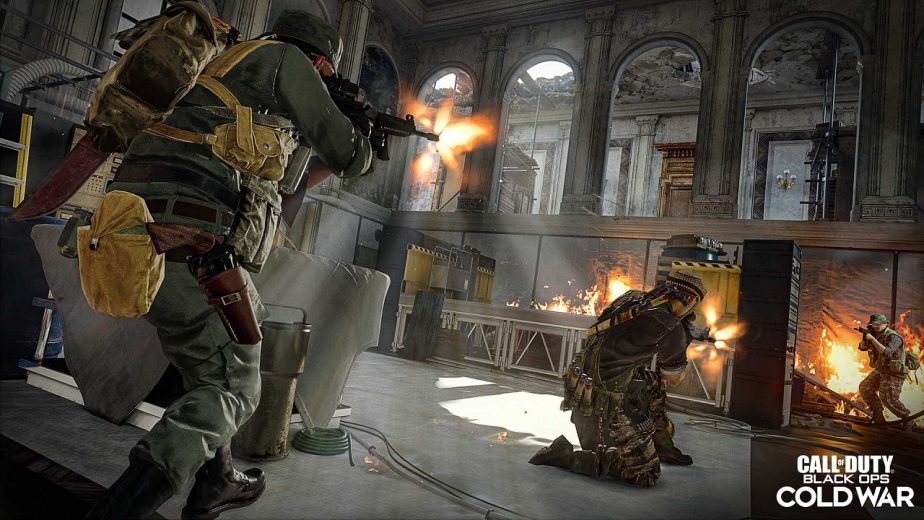 The next new map, which is also the smallest new addition, is Mansion. This new Gunfight map is designed for both 2v2 and 3v3 gameplay, and is available for both Gunfight and Face Off. Players who have completed Black Ops Cold War's story campaign may recognise Mansion as part of a larger building from one of the later story missions. This version has been closed off to create a zone which focuses on the two central courtyards. "Fight in the surrounding arcade among its thick supporting columns," recommends Activision; "or brave it through the middle in a cross-map dash."
The third and final map in Season 2 Reloaded is Golova. This map is much, much larger than both Miami Strike and Mansion. Designed for 40-player Multi-Team game modes, Golova first appeared at the start of Season 2 as one of the areas in Outbreak. Now, that area is available as a standalone multiplayer map as well. Speaking of Outbreak, the new update also adds a brand-new region to that mode as well; Sanatorium (Night). As the name implies, this area takes place after dark.