Super Smash Bros. Ultimate came out last week and a new update is available. The update offers several changes across offline and online modes.
Offline Changes
Having trouble unlocking new characters? First up is an update that decreases the difficulty of approaching challengers. In conclusion, this should make unlocking every character a lot easier for everybody.
Online Changes
Among the big changes to online modes is the matchmaking system. Nintendo's statement says "the Preferred Rules will be prioritized more. This may cause matchmaking to take more time. Also, there is no guarantee that matchmaking will be done exactly as shown in the set Preferred Rules." Additionally, the update increases the stability of the online connection. Lastly, to utilize the online modes, players should have a subscription to Nintendo Switch Online. A one week free trial of the online subscription is available on the eShop for those that need it.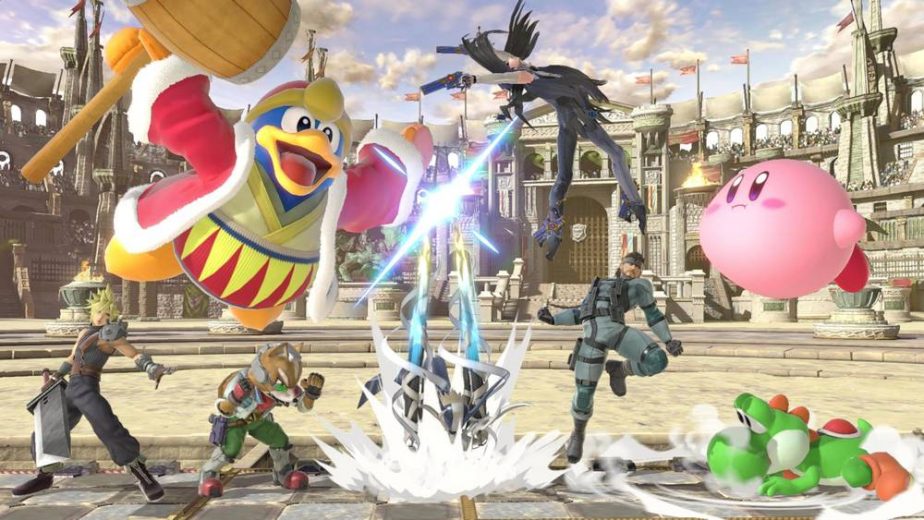 Changes to Characters
Additionally, the update adjusted certain characters. Here's the list:
Donkey Kong
Link
Kirby
Luigi
Ice Climbers
Young Link
Olimar
Toon Link
Villager
Greninja
Pac-Man
Duck Hunt
Isabelle
Miscellaneous
Lastly, the update provides other minor fixes. Firstly, the update adds game balance adjustments. Next up are various gameplay fixes. For those of you that own Pokemon Let's Go: Pikachu or Eevee, you'll recieve a new spirit in your collection. Additionally, Nintendo didn't mention what specific gameplay fixes are included in the update. That being said, these adjustments are something that aren't as noticeable to most players.
That does it for the updates. Super Smash Bros. Ultimate launched on the Nintendo Switch last week to rave reviews. Click these links if you need help with saving replays, and unlocking Ridley and Piranha Plant.
Are you playing Smash Bros. Ultimate? Who are your favorite characters? Let us know in the comments section below. For more Smash Bros. Ultimate news and guides, keep it locked to VGR.