There are many different characters that you can unlock in Super Smash Bros Ultimate. One of those characters is Super Smash Bros Ultimate Ridley. Ridley is a beloved character whom fans have waited quite some time for. Finally, you can play as the weird alien dragon mix right now in the latest Smash game. We are going to let you know how to do just that.
For better or for worse (depending on who you ask), you aren't able to access every single character as soon as you get the game. You have to manually unlock the huge roster one character at a time. This can be frustrating even though there are multiple methods of doing this. But if you're interested in just Super Smash Bros Ultimate Ridley, you're in the right place.
How to Unlock Super Smash Bros Ultimate Ridley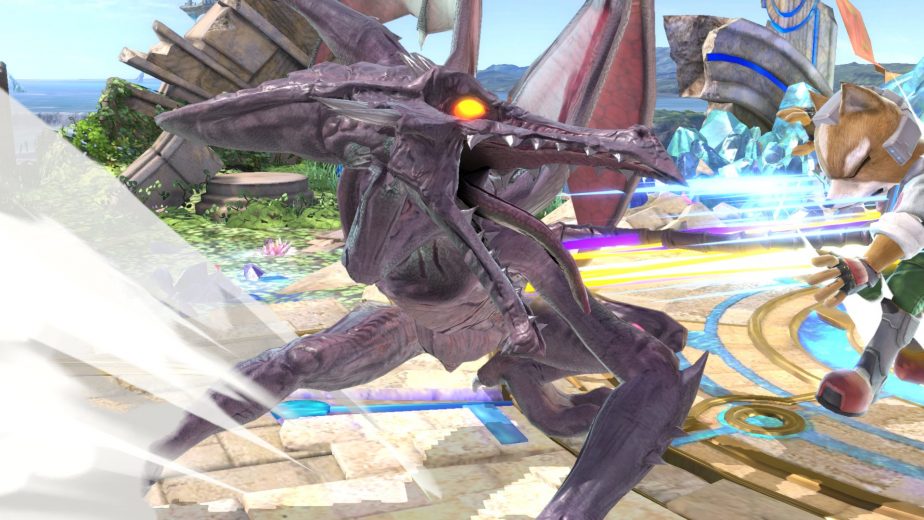 Thankfully, there are actually a few different ways that you can unlock Ridley in Smash Bros. We are going to go over the various possible ways and then also give you our personal recommendation. In total, there are three different ways you can get Ridley. Let's start with unlocking the character through Classic Mode.
You can get Ridley after beating Classic Mode as Yoshi six different times. You can take breaks, you can do other modes, and you can even do other characters' Classic Modes. As long as you finish Yoshi's six times, you'll get Super Smash Bros Ultimate Ridley. Another method is by simply doing normal Smash matches. Ridley is the 25th character unlocked this way.
The final method is World of Light. You can find Super Smash Bros Ultimate Ridley in Dracula's Castle in the Dark World. However, our personal recommendation is by doing Yoshi's Classic Mode. It's a little repetitive (especially if you don't like Yoshi) but still the quickest way.