With the start of the latest GTA Online weekly event, Rockstar has done what the studio has done for the last couple of weeks in a row, and released a brand-new vehicle. This time, it's the Vetir, a new transport truck. This follows the Maibatsu Manchez and the Weevil in past weeks. Of course, the event features the usual range of bonus rewards and store discounts as well.
This Week's GTA Online Event & The Vetir
"What's waiting inside this transporter?" writes Rockstar, of the new Vetir; "An expertly trained spec ops force? A yard-deep wall of primed sticky bombs? A mountain of product and a half dozen of Vanilla Unicorn's star employees? Whatever you want. Or, whatever you want to tell people."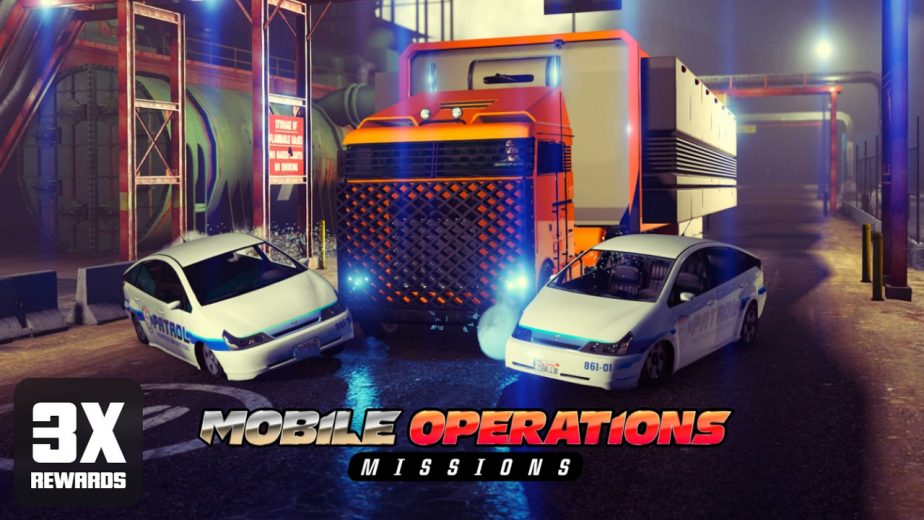 The Vetir is now available for players to purchase from Warstock Cache & Carry. However, that's just the headline feature. This week's event features much more available in-game for the next seven days, starting with triple normal payouts for all Mobile Operations Missions. (All the missions which players can launch from within their Mobile Operations Centre.) The Diamond Adversary Series is also paying out more than usual this week; double rewards, to be precise. Plus, if you can find 10 Hidden Caches on Cayo Perico, you'll earn yourself a GTA$100,000 bonus next week.
When it comes to in-store discounts, this week's event synergises with the triple reward bonus; you can currently get 40% off the Mobile Operations Centre if you don't already own one. Plus, all the Operations Centre's weapons are 30% off, along with vehicle workshops. The newer Kosatka Submarine, along with all of its upgrades, mods, etc. are now 25% off too. As for specific vehicles, only three are included in this week's discount. The standard Cargobob is currently 40% off, while a 30% discount is available on both the Nagasaki Stryder and Ocelot Ardent.