Respawn is gearing up for the impending launch of both Apex Legends Season 3 and their second Ranked Series, and it seems that the company does intend to take the opportunity to promote the game more widely. Two retail editions of the game which were leaked last month have now been officially announced; the Apex Legends Bloodhound Edition and Lifeline Edition. Both will be available in stores and contain exclusive skins and other cosmetic items.
The Apex Legends Bloodhound Edition and Lifeline Edition
The Apex Legends Bloodhound Edition and Lifeline Edition of the game will be launching next month on the 18th of October. They will be available for both the Xbox One and PS4, as well as PC via Origin. Each one will retail for $19.99. Of course, Apex Legends is a free-to-play game, so these editions aren't selling access to the game per se. Instead, it's selling exclusive cosmetics and in-game items which will only be available from these retail editions. While it may seem strange to sell what are, in effect, cosmetic bundles as retail editions of a game, the true purpose of these editions is likely promotional in nature.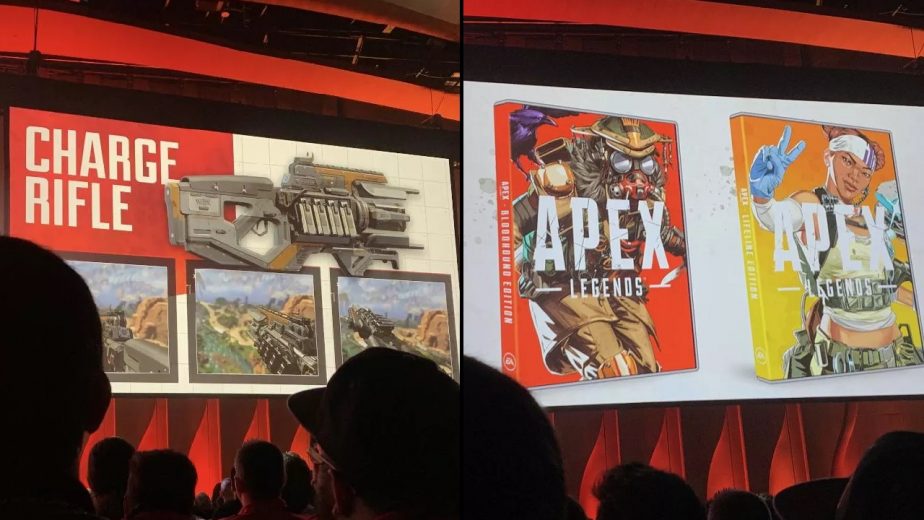 Launching Apex Legends in stores is likely to raise the game's profile, and may indeed help to boost the game's player count through the launch of Season 3. If you want to get your hands on the either version, you'll get five things in each. Firstly, both editions come with 1,000 Apex Coins which you can spend in-game. However, the exclusive content comes in the form of cosmetics.
The Apex Legends Lifeline Edition comes with the Guardian Angel legendary skin for Lifeline and Chooser of the Slain legendary skin for the Flatline weapon. It also includes a Winged Guardian banner and Angel Struck badge. Meanwhile, the Bloodhound Edition also includes two legendary skins; The Intimidator skin for Bloodhound, and the Wraith Bringer skin for the Prowler. It also comes with the Feeling Impish banner and Tormentor badge.