Epic Games announced some time ago that we would be getting Gifting in Fortnite. Now, that wait is over, at least temporarily. In a new post, Epic stated, "We know that many of you have been eagerly awaiting a gifting feature and today we're excited to announce that for a limited time we'll be offering it with the release of our 6.31 update!"
How Fortnite Gifting Is Going to Work
First of all, the key phrase above is "limited time." If you want to give and receive gifts, you are going to need to act fast. Gifting will initially be available for only a week. It's available for every platform except iOS. There is nothing that can be done about this, since it is the result of policies set by Apple.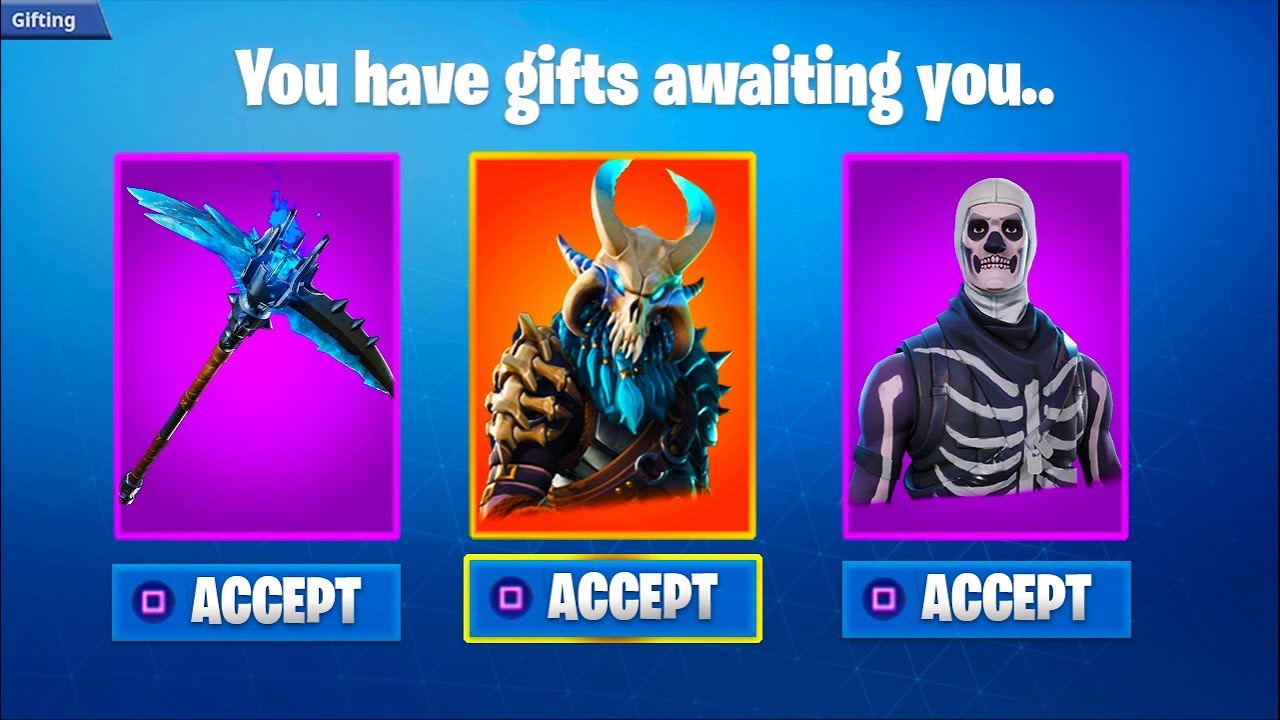 If you would like to purchase a gift for someone in Fortnite, head to the Item Shop. Search until you find the item in question. During the Gifting period, you can either "Purchase Item" as usual, or you may select "Buy As A Gift."
You then tell the system who your recipient is. At that point, you have the option to type a message. You can then send the gift.
If somebody sends a gift to you, you will find out when you log in to Fortnite. A screen will be displayed which reads, "You received a gift! from: (name)." If the sender typed up a custom message, it will display next to the image of the gift box. You can then click on "Open" at the bottom of the screen to find out what you received.
If for whatever reason you do not wish anyone to send you gifts, you can visit your Account Settings and disable Gifting.
More On Fortnite Gifting
Epic games provided the following Important Information in the post:
Make sure you have Multi-factor authentication enabled on your account. If you're not sure how to get this setup then check out the instructions here.
You must have been friends with somebody for at least 48 hours before you can send a gift to them.
You will only be able to gift three times within a 24 hour period.
Any gifts that are purchased are NOT refundable.
You can only gift an item that is currently available in the Item Shop.
The reason that Gifting is only available for one week at this time is because this is a trial phase for the new feature. Epic Games will be checking for bugs and evaluating feedback.
So if you like Gifting, be sure to let Epic Games know. In the meantime, take advantage of the week of gift-giving. It is here right in time for the holidays. Send some Gifts to your pals in Fortnite, and keep up with the rest of our Fortnite news!