Enjoying playing March's free games through your subscription to PS Plus? Even though you are probably having a blast with Modern Warfare Remastered and The Witness, you are doubtless already itching to find out what the PlayStation Plus April 2019 free games will be. In this article, we'll tell you some of our predictions.
PlayStation Plus August 2019 Free Games: When To Expect April's Free Games Announcement
Sony usually publishes the free games announcement for each month on the last Wednesday of the month before. So for April, we would expect the announcement to arrive on March 27th.
PlayStation Plus April 2019 Free Games: March Selection
As you await the official announcement for the PS Plus April 2019 free games, you can enjoy these March 2019 PS Plus free games.
PlayStation 4
Call of Duty: Modern Warfare Remastered
The Witness
What Happened to PS3 and Vita PS Plus Free Games
You'll notice there are only two free games for March 2019, and both are for PS4.
If you didn't get the memo, this is because Sony is no longer offering PS3 and PS Vita games for free through PlayStation Plus.
There are still several days left to play any of the following:
Divekick, PS3 (Cross-Buy with PS Vita)
Metal Gear Solid 4: Guns of the Patriots, PS3
Gunhouse, PS Vita (Cross-Buy with PS4)
Rogue Aces, PS Vita (Cross-Buy with PS4)
These titles are free until March 8th.
PlayStation Plus April 2019 Free Games: April Predictions
Let's take a look at what free games might be available in April for PlayStation 4, taking upcoming game release dates into account.
With Dangerous Driving set to release on April 9th on PS4, Xbox One and Windows PC, we do think it would be a good time to feature a game from Three Fields Entertainment. Perhaps one option would be the virtual reality shooting gallery title Lethal VR. During the game, you play a member of the FBI in training, and you test your abilities at a shooting range.
Also releasing that same day on all major platforms is Phoenix Wright: Ace Attorney Trilogy from Capcom. We wouldn't be surprised to see another Capcom game included in the PS Plus April free games. One possibility is Street Fighter V, originally released worldwide in 2016, with the Arcade Edition coming out last year around the globe.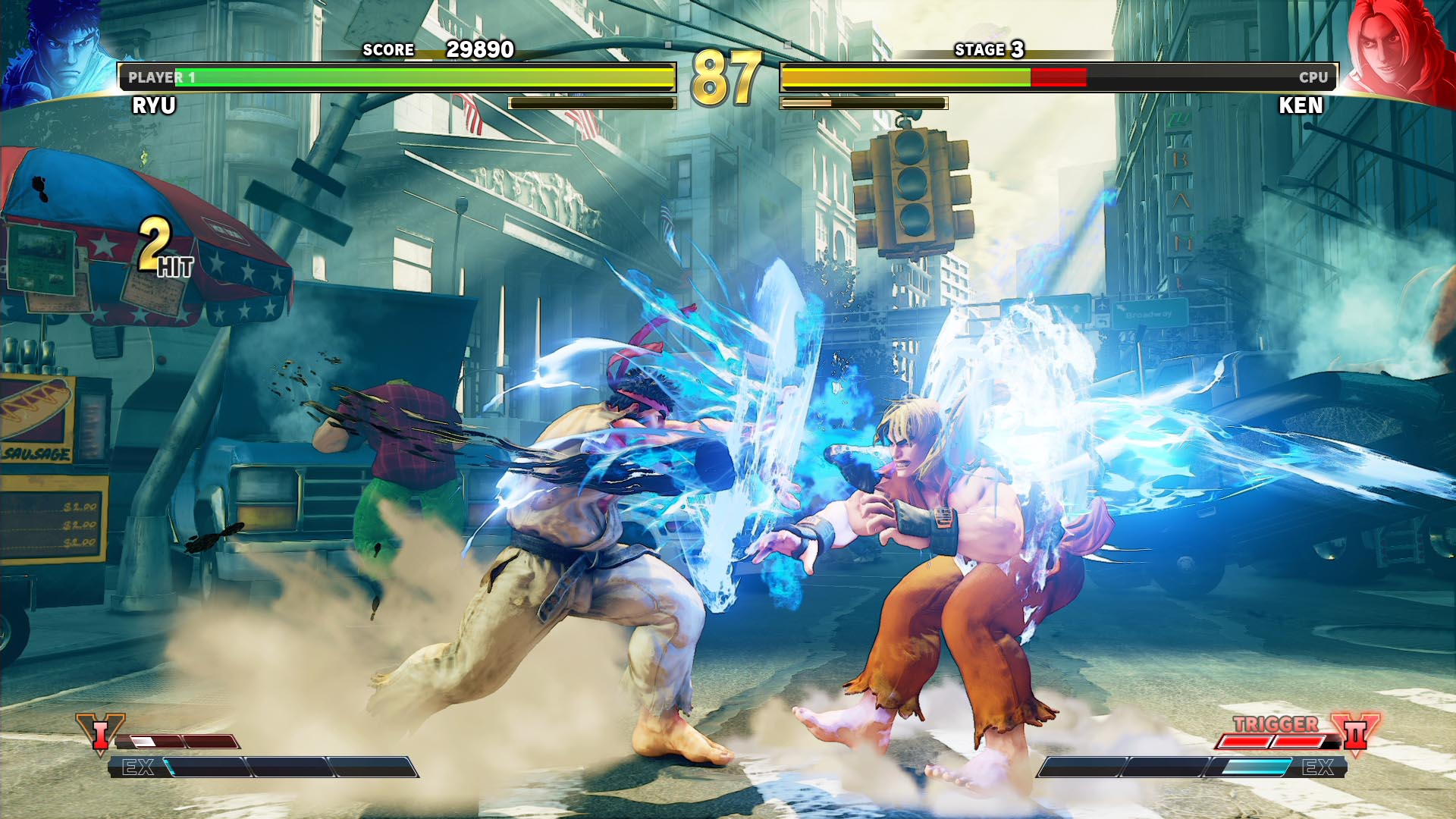 Another idea, sticking with Capcom games, would be a Resident Evil game like Resident Evil 7: Biohazard. Resident Evil games have been free through PS Plus multiple times in the past, so precedent exists. This installment released in 2017 on PS4, Xbox One and Windows PC, and in Japan in 2018 for Switch. It widely was rated among the top games of the year, as well as one of the best horror games of all time.
Since Earth Defense Force: Iron Rain is coming out for PS4 on April 11th, maybe another Yuke's game will also make the list, such as last year's WWE 2K19. The game received solid ratings and reviews, especially for improving MyCareer mode.
That wraps up our April 2019 PS Plus free games predictions list. Keep up in the meantime with all our PlayStation news. Check back later in the month to find out which games Sony will officially be offering for free in April!