Just days after popular football game FIFA from EA Sports announced its release date, its top competitor Pro Evolution Soccer has jumped into the mix. While FIFA has yet to show off the official game covers, PES has unveiled several of theirs for different editions of the game. The latest reveals included the PES 2020 release date, trailer, and cover athletes. Here's more information on the game that will follow up Pro Evolution Soccer 2019.
Pro Evolution Soccer trailer video drops
The new Pro Evolution Soccer gameplay trailer arrived from E3 on Tuesday (June 11) along with footage and a PES 2020 release date. The PES trailer video stars none other than Lionel Messi, amongst others. He's featured throughout the video talking about the real-world game. There's also footage of Messi in the FIFA 2020 game as it shows some of the newest updates to the gameplay and features.
Among those new features or game updates mentioned are a re-mastered Master League as well as updated gameplay and visuals. In particular, gameplay will bring upgraded trapping mechanics, improved ball physics, and a new Finesse dribble technique. In addition to all that, new skills and abilities will be featured in a game that has a more visually-stunning look than previous editions.
Full details of all the new additions to the popular game are available at Konami's PES site.
PES 2020 Cover Athletes include Messi, Ronaldinho
It's no surprise to see which international football player is on the main cover of Pro Evolution Soccer. Barcelona star Lionel Messi is one of the PES 2020 cover athletes. The Pro Evolution Soccer Twitter showed off screenshots of Messi to make the announcement to the delight of football fans.
Lionel Messi will be one of two cover athletes. They also announced that Ronaldinho will grace the cover of the PES Legends edition. This is a "digital-only" release of the game that gamers will have to purchase from one of the game platform stores to download, install, and play on their system. It's unknown if it will arrive earlier than the official PES 2020 release date.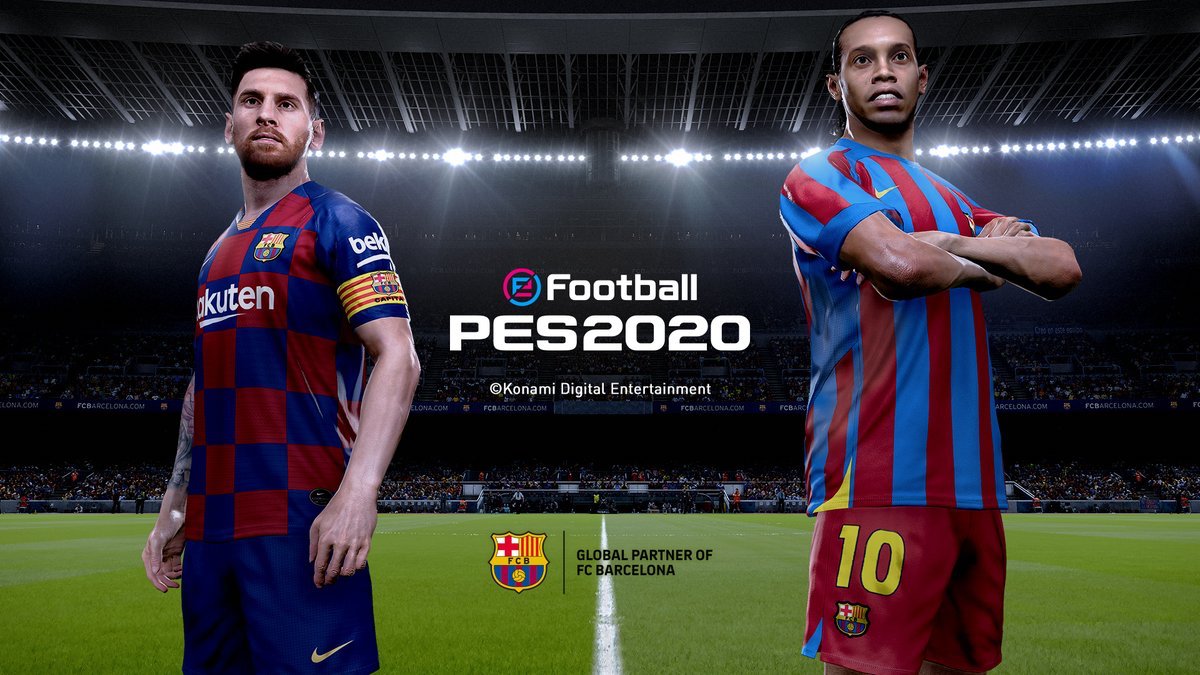 When is the PES 2020 release date?
The new Pro Evolution Soccer game is slated for release on September 10, 2019. PES will be available for the PlayStation 4, Xbox One, and PC gamers via Steam.
There will be a Standard physical edition, as well as Standard or Legends digital editions. As of this report, Konami hadn't released any prices for the versions, and pre-orders were yet to be available.
And that's not all you get of him! 😏  Pre-order #eFootballPES2020 and get young @andresiniesta8 on a 10 match loan in #myClub 😎  👀 https://t.co/ylbWiGvqSu pic.twitter.com/UhNobazbD3

— Pro Evolution Soccer (@officialpes) June 11, 2019
Still, the PES 2020 release date, as well as its new footage of gameplay, should have loyal fans of this game excited for the next installment!
See more of our latest video game news here.