Fall Skirmish has officially started as Epic Games opened it on September 21. Many Fortnite Battle Royale players have been invited to participate, and the total prize pool is $10 million. The first week had the hold the throne format and was played in a duo mode.
Winners of the first week earned $67,500 from the tournament. In total, 20 players from each group were rewarded with cash prizes. Additionally, Bush Bandits club ended up taking the first place in club standings. Unfortunately, two players from this club were cheating during the tournament, and they have been caught.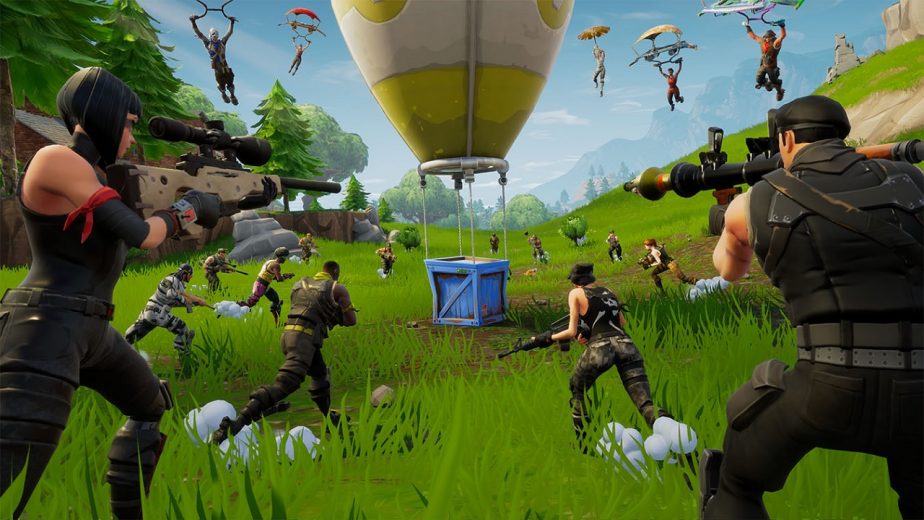 Fall Skirmish cheating
NateHill and Funkbomb were the players who were caught cheating in the opening week of Fall Skirmish. These two players were duo partners, but Funkbomb was eliminated from the match. After this, he decided to watch the official stream of the tournament, providing his partner with useful information on their opponents.
Unfortunately, the official Fortnite Battle Royale stream had no delay, which is why NateHill had a huge advantage over his enemies. With over 40 players left in a small area, the player could use this information to get a few quick eliminations and valuable points for his team.
Many viewers have noticed NateHill and Funkbomb cheating, which is why they decided to record videos and post them online as a proof. While these two players have removed videos from Twitch, the videos can be found on other websites. Fortunately, the players cannot remove these videos, and we are waiting to see what Epic Games does about the situation.
Streamable – free video publishing

To summarize, the duo partners have done something that is not acceptable. In addition, it is important to remember that the tournament has a huge prize pool. Because of this, the players have not only cheated for their own benefit, but their actions have also affected other players and their success in the tournament.
Despite cheating, the duo team ended up in the 27th place out of 50 teams. However, it will be interesting to see what Epic Games does about this incident. Many Fortnite players believe that these two players should be disqualified from Fall Skirmish, and this will most likely happen.