Once of the most interesting new features which has launched with Apex Legends Season 2 are the Apex Legends Ranked Leagues; a feature which has been a long time coming. In a new post on the game's website, the team at Respawn lay out their goals for the new league, as well as explaining how they will work.
Everything you Need to Know About the Apex Legends Ranked Leagues
"With Ranked Leagues," says the team at Respawn; "we want to bring something new to Apex Legends that makes the game even more fun for our players". There are four specific areas which the team are focusing on to achieve this. The first is that the ranked ladder in Apex Legends will grant players in-game rewards at the end of each season. The rewards will be based on how well players rank. The second area is "competitive integrity through skill-based matchmaking". Effectively, Respawn plans to focus on matchmaking players of comparable skill levels.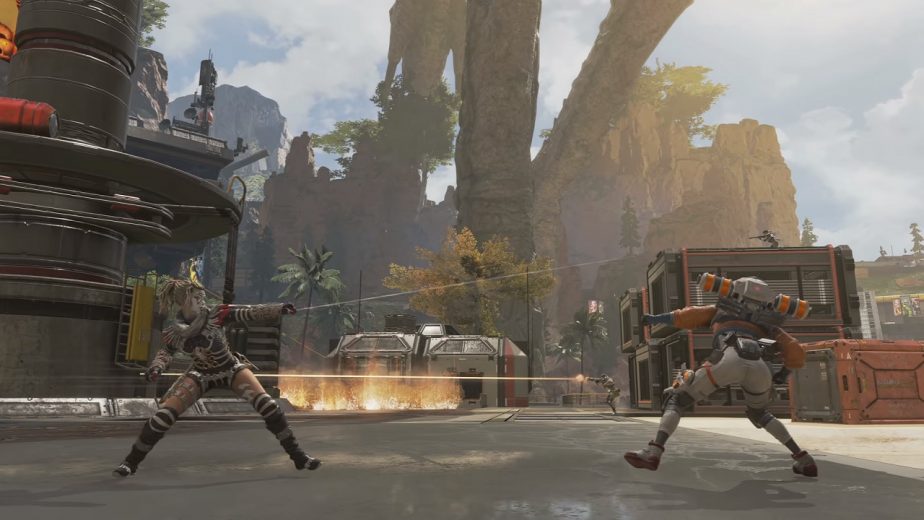 Additionally, Respawn plans to fine-tune scoring in matches to ensure that support players are rewarded equally to more frontline players. This will factor into their plans for a score-based ranking system within the Ranked Leagues. Details of this plan as it currently stands can be found here. However, Respawn stresses that these details are subject to change as they watch how Ranked play progresses in Season 2. "Our goal is to take data from the launch of Ranked Leagues and adjust the system over time," the studio explains; "So, players should expect seasonal soft-resets where your ranks get pushed back down for a new season, as well as changes to the scoring system, matchmaking system, and ultimately the ranked format entirely over the course of future seasons."
The Apex Legends Ranked Leagues began yesterday with the launch of Season 2. It will continue through its first Series until the season ends in September. Respawn has said that future series may not always align with seasons. They will reportedly clarify more about series releases towards the end of the new season.