Apex Legends Season 2 officially launched today, following weeks of building up hype from Respawn. According to the studio, they heard the feedback from fans both during and after Season 1 and have designed Season 2 to be a much better experience. Certainly, it seems as though they're adding in more new content than before; a new Legend, a new weapon, of course a new Battle Pass, and plenty more!
What's New in Apex Legends Season 2
The most obvious new content available in Apex Legends Season 2 are the new Legend and new weapon. The former is Wattson, a new defensive Legend with the ability to deploy electric fencing. The latter, meanwhile, is the L-STAR, an energy-based SMG from Titanfall 2. Both offer Apex Legends fans new ways to play. Indeed, the season also includes a significant weapon rework for many of the game's existing weapons too. Even the King's Canyon map has gotten a redesign, following the destruction of the Repulsor Tower.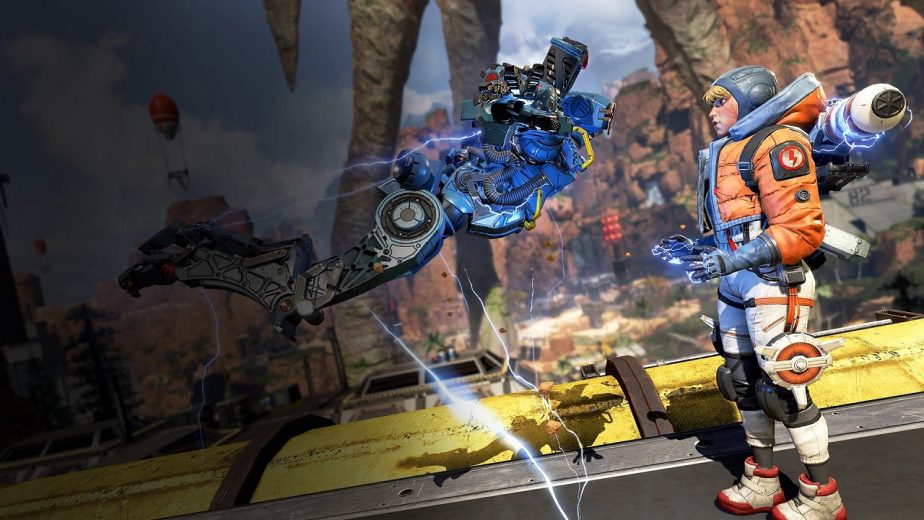 This redesign doesn't simply give the map an updated look, however. The tower's collapse has also allowed the planet's native fauna to return to the canyon, bringing pterodactyl-like flying beasts and colossal reptilian quadrupeds. Indeed, as shown in a recent trailer, players will have to be careful not to be crushed beneath a gargantuan foot in the midst of combat! In addition to these new arrivals, Season 2 also includes a new and redesigned Battle Pass. Just like in Season 1, the Battle Pass offers players a way to gain a lot of new content.
However, the Season 2 Battle Pass requires less grinding and offers more content overall. It includes new daily and weekly challenges, for example, which offer players a better way to level up and earn rewards. The pass includes a host of new legendary skins and other rewards, including three new reward categories; music packs, loadscreen artwork, and skydive emotes.