As you may recall, 3D Realms and developer Voidpoint have been working on a game called Ion Maiden. Unfortunately, the band Iron Maiden was not fond of this name and threatened to sue over the use of the name. So 3D Realms came up with a solution to avoid legal issues… Giving the game an even more badass name! Which means that the 90's throwback shooter is now simply known as ION FURY!
"After careful consideration, we've decided to rename our first-person-shooter "Ion Maiden" to "Ion Fury,". A lot of thought went into this, but most importantly it would be a disservice to our loyal fanbase and the fantastic developers, to drag out a long lawsuit. The amazing gameplay, interactivity and pure fun, is what makes Ion Fury a great game. Not the title. "
– Mike Nielsen, 3D Realms CEO
Yesterday, on July 11th, 3D Realms also announced that not only is the game given a new name, but also a release date! Ion Fury is being launched on PC on Steam and GOG on August 15th! Seeing as this date is a mere month away, now is as good a time as any to check out the Early Access preview campaign on Steam if you haven't while it is still $19.99 as the price will be bumped up July 18th to $24.99 to release to reflect the game's increased scope. The preview campaign was also recently updated with Heskel's House of Horrors, a massive level that showed off even more of what can surely be expected when the full release hits next month.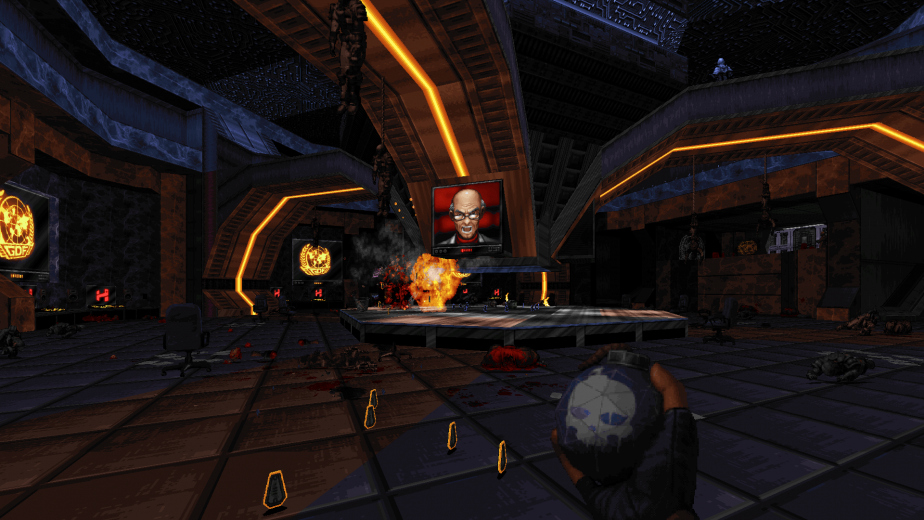 People might also remember the Founders Edition big box that was announced last year in only 500 copies. It would seem that people who missed out on this rare chance to get Ion Maiden in a classic 90's big box are given a new chance. 3D Realms announced a new $60 big box edition for the game which contains a lot of goodies for those who missed out on the previous edition. Which includes:
Bowling Bomb USB Flash Drive containing a DRM-free version of the game
Digital Soundtrack (also included on said flash drive)
A3 Poster
GDF Keycard
Bowling Bomb sticker set
60+ page Making Of booklet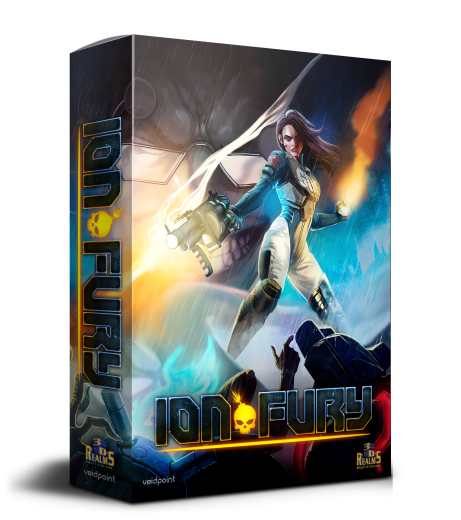 Both the Founders Edition and the new Big Box edition will ship out between August 15th and September 15th for those who ordered those. Keep in mind that the physical boxes do not include digital access to the game so if you want instant access when the game launches, it's definitely worth grabbing the game on Steam or GOG.