Royale Bomber is one of the rarest Fortnite Battle Royale skins at the moment. In order to get this skin, players have to buy a special PlayStation 4 bundle which includes it. Since many gamers are not willing to spend over $20 for a single skin, which is not surprising, this skin might be the rarest in the game.
Epic Games has recently added another exclusive skin, Galaxy, and it can be obtained only by buying one of the latest Samsung mobile devices. The Galaxy skin will most likely end up being the rarest skin in the game since the Royale Bomber will soon become available to more players.
Gamestop has recently started advertising a new bundle that includes the ultra-exclusive Fortnite Battle Royale skin. This time, the bundle will cost much less money as it will not include a PlayStation 4. The new bundle includes a PlayStation 4 controller, 500 V-Bucks players can spend in the game, and the exclusive Royale Bomber skin.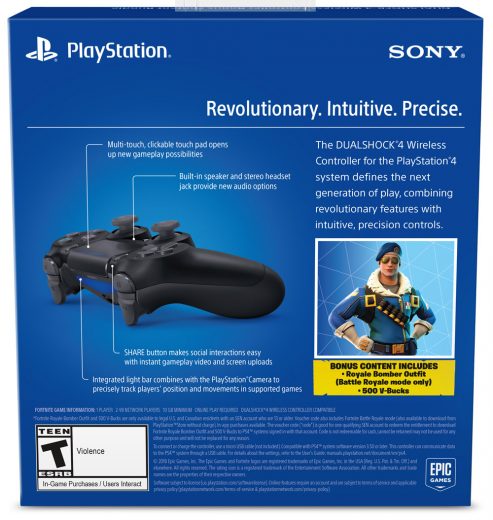 While this skin will still be exclusive, even after the bundle comes out, there is no doubt that many more PlayStation 4 owners will have it. After all, many players are willing to spend $60 on a skin, which will be the cost of the special bundle.
Right now, the Royale Bomber skin alone costs over $100. There are many sellers on eBay who are selling it for this price, sometimes even higher. Even though the price is high, many players have bought the skin, so we can expect it to get many more owners after the new bundle comes out.
The release date of this special bundle is still unknown. We can expect it to come out during season 6, which means that it will be released this year. However, there is no official confirmation by either Epic Games or Gamestop, so we will have to wait for more information.