While you are playing July's free games through PS Plus, you are probably wondering what is slated for the month of August 2019. Well, we might have some idea, at least if a recent rumor that the PlayStation Plus August 2019 free games leaked holds any weight. Oddly enough, it looks like both the featured titles may be EA games.
Here Are the PlayStation Plus August 2019 Free Games Leaked
This rumor comes from PSU, which writes, "Glitched Africa had a reader send them two images showcasing two games with the 'PS Plus Free' symbol in the corner of the image. Those two games are Star Wars Battlefront 2 and EA Sports UFC 3."
While that might initially sound like compelling evidence, there are other possible reasons why the images may have showed up with the "PS Plus Free" symbol on them. Indeed, it could simply have been a mistake.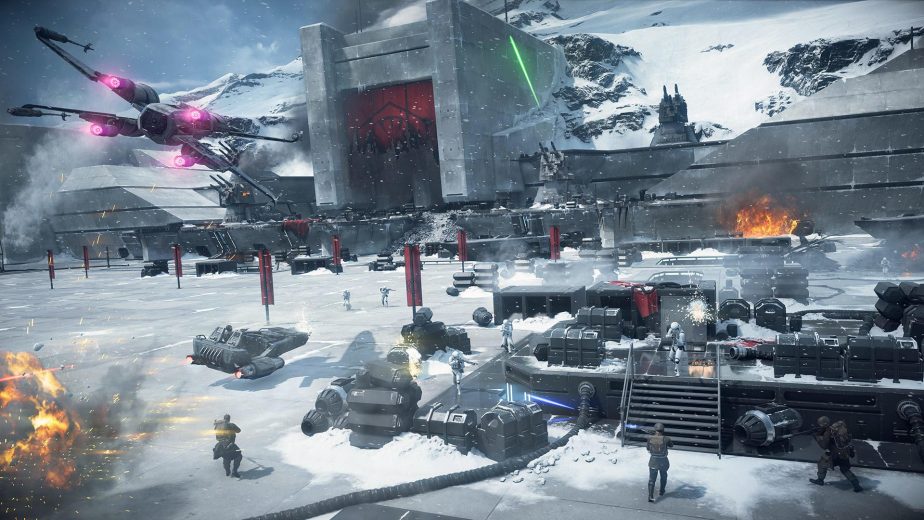 Plus, there are reasons why these two games probably would not both be featured in August 2019 on PS Plus. For starters, there is the timing. On July 24th, EA Access is launching on PS4. For another thing, two games by EA during a single month? It just doesn't seem probable in and of itself.
We recently posted our own predictions for the August 2019 free games through PlayStation Plus. Neither of the games leaked were on our list. But predicting the games can be a challenge since on any given month, there are many logical possibilities. Still, we would sooner go with our list of predictions than we would with the idea of two EA games featured in the same month right after the launch of EA Access on PS4.
Typically, Sony officially announces the PS Plus free games for the month ahead on the last Wednesday of the month. That would be the 31st of this month. Could Sony aim to announce the games earlier since that is the month's final day? Maybe. We'll just have to wait and see. When the official list of August 2019 PS Plus free games is announced, we will share it with you here at VGR. So keep up with our PlayStation news.