In a recent interview with Polygon, Sea of Thieves developer Rare discussed some of the finer details pertaining to the game's two upcoming expansions, Cursed Sails and Forsaken Shores. Along with confirming that Cursed Sails will introduce AI-controlled Skeleton Ships and that Forsaken Shores will take players to a new region called Devil's Roar, the studio also dropped a few hints as to what will be coming to the game in 2019 and beyond.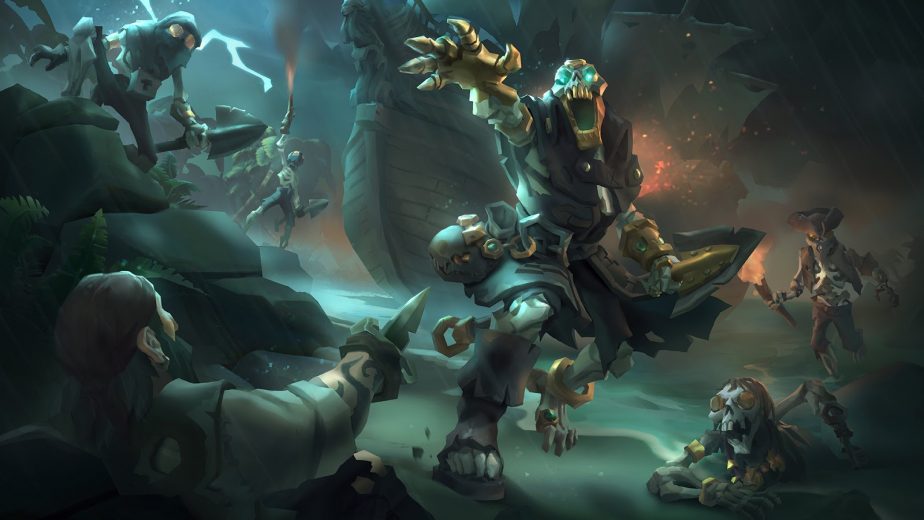 According to what was mentioned in the interview, the team behind Sea of Thieves' first expansion, The Hungering Deep, is already working on the expansion that will follow Forsaken Shores, though Rare wasn't ready to share any details about it at this time. Since Rare has four separate development teams working on new Sea of Thieves content, it can keep up a steady cadence of new gameplay features while also ensuring each new update, be it a smaller event or full-blown expansion, is of a suitably high quality. Rare also did at least confirm that the larger Sea of Thieves expansions will be more lore-heavy, focusing on the stories that surround NPC's like The Hungering Deep's "Merry" Merrick.
Since all of the planned game expansions will be free for all players, it's probably not too surprising to hear that, at some point in the near future, Rare plans to add microtransactions to Sea of Thieves. Rare was careful to clarify that microtransactions won't be added in until the studio feels there's enough free content for players to enjoy, and that the microtransactions will be strictly cosmetic in nature. The current plan is to introduce a sort of in-game microtransactions shop where players with a little extra real-life cash to burn can purchase unique cosmetic items such as clothing for their pirate or mastheads for their ship.
For the time being, we know precious little about Rare's plans for Sea of Thieves beyond the September launch of the Forsaken Shores expansion, but it's at least comforting to know that the studio's long-term plans for the game are already in the works.