Earlier today, Respawn announced the Apex Legends Grand Soirée, the game's first-ever 'Arcade Event'. This event, which will be starting on the 14th of January, will give players the chance to try no less than seven new game modes; more than any previous event has ever featured. However, each of these Apex Legends game modes will only be available for two days.
The Seven Apex Legends Grand Soirée Game Modes
From the 14th of January to the 28th, the Apex Legends Grand Soirée will offer players the chance to try out seven new game modes, each of which will be available for two days. Each mode will also feature three special event challenges, completion of which will provide players with points for the new Event Prize Track. While players don't need to complete every challenge to unlock every prize, there will be a special badge for players who try out all seven modes.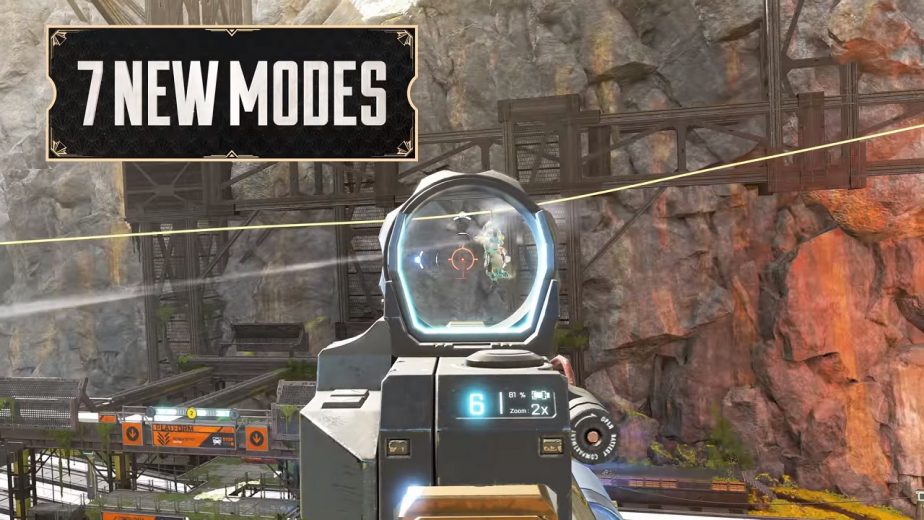 Gold Rush Duos (14th – 15th); The first of the special game modes available during the Grand Soirée, Gold Rush Duos is a unique variant of the standard Duos mode. Together with a friend, players can try a version of Apex Legends which features nothing but gold weapons.
LIVE.DIE.LIVE (16th – 17th); This fast-paced mode gives players a new way to stay alive. Whenever the ring closes, players will automatically respawn on living squadmates. This means that as long as one member of your squad can stay alive, your entire squad can periodically get back into the game.
Third-Person Mode (18th – 19th); This mode is just standard Apex Legends, but with a big change in perspective. For two days, this mode will let people play in third-person instead of the game's normal first-person perspective.
Always be Closing (20th – 21st); This new game mode should be rather more tense than normal, and certainly, should force players to stay on the move. After all, 'Always be Closing' features a ring which never stops shrinking.
Armed and Dangerous: World's Edge (22nd – 23rd); In this version of the standard game mode, players all have limited armour. Furthermore, the only weapons available will be shotguns and sniper rifles.
Kings Canyon After Dark (24th – 25th); This mode is relatively simple; it's standard Apex Legends, but on a nighttime variant of the classic King's Canyon map.
DUMMIEs Big Day (26th – 28th); Perhaps the most interesting and most mysterious of the new game modes, this mode will actually be available for three days instead of two. It's currently unclear exactly how it will work. However, video footage of the mode makes it seem as though it will feature AI enemies; brightly-coloured test dummies which appear to attack players in melee.