Square Enix has recently commented on the possibility of a Final Fantasy X-3 game. To be specific, we now have hints of a possible third game in the Final Fantasy X sub-series. Final Fantasy X is notably one of the only mainline games to receive a direct sequel as with Final Fantasy X-2. There is now a possibility we could see the third one, too.
News of this was revealed today during the Dissidia NT community broadcast. For those who don't know, Dissidia NT is a fighting game spin-off set in the Final Fantasy universe. Oddly enough, the broadcast was used as a chance to show off the "later years" illustration of Tidus and Yuna. The designs of the two main characters show an older, more mature pair.
You can see the illustration of the Final Fantasy X heroes above. The drawing was created by legendary character designer Tetsuya Nomura himself. Of course, this illustration is certainly a hint on its own. However, voice actress Marika Kouno inquired on if this illustration could be hinting at a Final Fantasy X-3 in the future.
Final Fantasy X-3 Details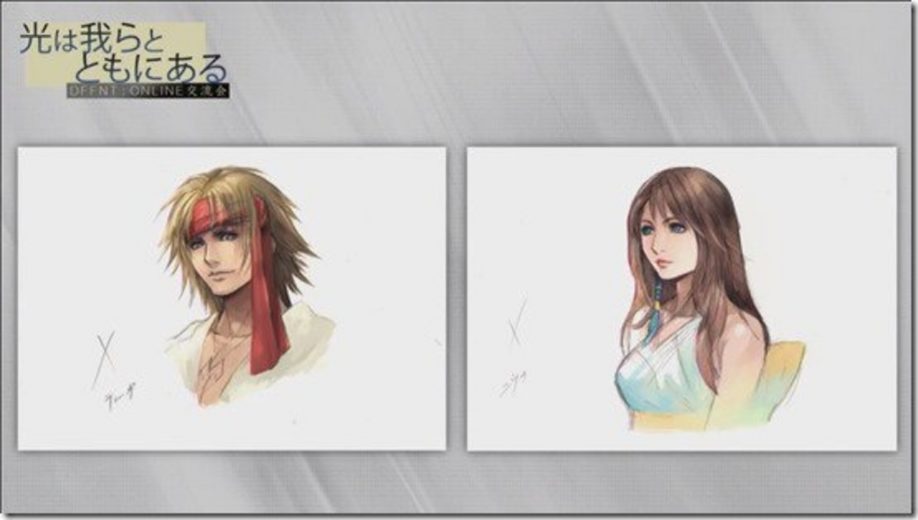 To which, Final Fantasy X Producer Yoshinori Kitase had an interesting response. You can find his full response below, courtesy of Siliconera:
"Currently, Final Fantasy X's latest story is recorded in the voice drama for the HD Remaster, but back when we decided to include the voice drama the staff was really excited about the thoughts of 'Don't you want to make Final Fantasy X-3?' However, most of them have been busy and so we haven't been able to make it happen."
In addition, the illustrations seen above have been requested to be made into costumes. It remains to be seen if that will end up happening and if Final Fantasy X-3 will happen. If it does, be sure to stay tuned here.