Ubisoft has officially kicked off phase two of its Title Update 3 testing on The Division 2's PTS. The new PTS patch makes a bevy of changes related to almost every major gameplay category. The Dark Zone, gear sets, recalibration, mods, and even PvP time to kill are being adjusted in the patch.
The Division 2 Title Update 3 Phase Two Testing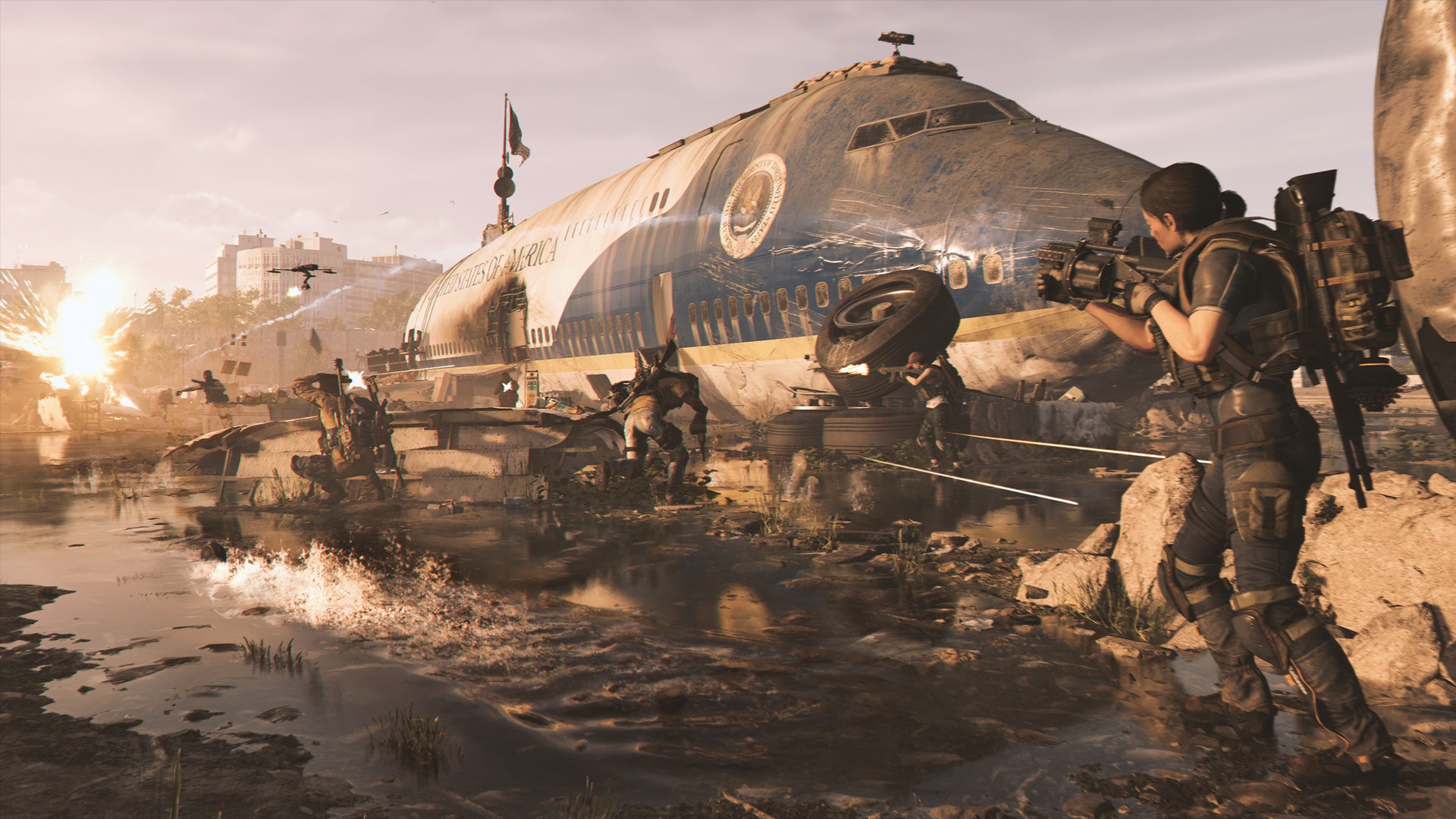 The above Ubisoft post contains the full patch notes for the phase two testing patch. We've also gone ahead and listed some major highlights below. Note that since all of the changes are still being tested, there's no guarantee they'll reach the live game servers.
Patch Notes
In an accompanying State of the Game livestream for The Division 2, Ubisoft mentioned it is adjusting loot drop Gear Score levels. Currently, a 500 Gear Score player can still often find loot that's in the 490's Gear Score range. The plan is to have High-End (yellow) loot always drop at 500 Gear Score for 500 Gear Score players.
Recalibration in The Division 2 will consistently preserve stat values when transferring stats from one item to another. However, recalibration will no longer increase an item's Gear Score.
All three of the game's current gear sets are being re-tuned to make them feel more useful and unique.
A dedicated crafting vendor is being added next to the crafting bench in the White House.
Named Dark Zone bosses are guaranteed to drop at least one piece of contaminated loot. Dark Zone landmarks can also drop multiple contaminated items.
Due to recent feedback, Ubisoft will implement alternate routes for obtaining 515 Gear Score loot in The Division 2's other activities. Currently, the only way to find 515 loot is via the Dark Zone.
Damage dealt by both players and enemies is being reduced in the Dark Zone. Ubisoft says this is meant to facilitate more protracted, tactical Dark Zone firefights.
All Veteran (purple), Elite (yellow), and named enemies will deal less damage overall.
Weekly Settlement projects now drop a guaranteed blueprint. Ubisoft is also adding daily crafting projects to The Division 2 with blueprint rewards.
The time to kill (or "TTK") is being increased in Conflict PvP. PvP armor and damage boosts have both had their effectiveness nerfed by 50 percent. Assault rifle PvP damage has been buffed by 1.25 percent to bring it more in line with SMG performance.
Release Incoming
A release date for The Division 2's Title Update 3 hasn't yet been announced. If all goes well during the testing phase, it will ideally launch sometime in May.