When the original Resident Evil games launched in the 90's, the pop culture perception of zombies was very different. These days, zombies are a dime a dozen thanks to properties like The Walking Dead and World War Z. For the Resident Evil 2 remake, Capcom had to ponder a tough question: how do you make zombies scary again? In a recent interview with Polygon, Capcom producer Tsuyoshi Kanda explained how the remake team found the answer.
Resident Evil 2 Remake Zombie Updates
It's no secret that the original Resident Evil games were heavily influenced by the films of George Romero.  As Kanda explains, that style worked at the time since zombies were still a fresh new horror concept:
"The original games existed in a context where zombies were not very common in fiction. At that time period, Romero films had come and gone, and were consigned to B-movie history. Then, with the original games [in the 1990s], we brought zombies back to video games. They were really refreshing and scary because it was so unusual to be fighting them."
However, given how popular zombies are now, the Capcom team knew they'd have to up their game for the remake. Implementing visual updates for the zombies was a no-brainer (no pun intended), but that was just the start. Full dismemberment means that zombies in the remake can dynamically react depending on where you shoot them. When a zombie grabs you, the camera jarringly zooms in, triggering a sort of claustrophobic sense of urgency.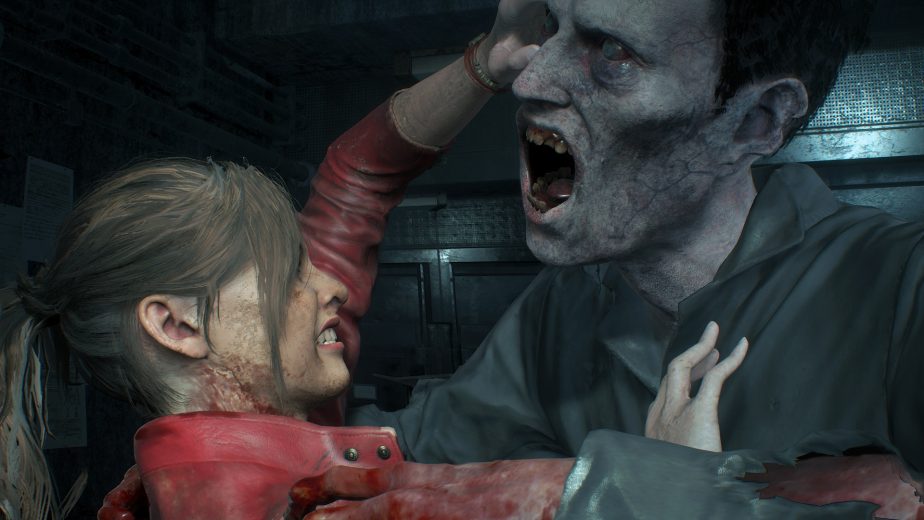 Kanda also mentioned in the interview how two keywords the development team stuck with were darkness and wetness. The remake's perpetual darkness allows zombies to surprise unsuspecting players despite the additional camera control. The zombies may move slowly, but players certainly won't have an easy time confronting them.
Kanda also spoke about how the Resident Evil 2 remake will embrace the original game's 90's era setting. If you plan on buying the remake yourself, here's what you'll get if you invest in the $70 Deluxe Edition.