It was recently announced that Inon Zur, the composer best known for the Fallout series, has signed with Sony Masterworks. His debut work with the record label is set to release in January, and features Tina Guo, the internationally celebrated cellist. Tina Guo has been affiliated with Sony Music since 2016, and released her first album with the label, "Game On!"  in February last year. The album features covers of a variety of well-known pieces of game music, including themes from Skyrim, The Witcher 3, and The Legend of Zelda. Prior to that release, and in addition to several studio albums, Guo has performed as a cello soloist in dozens of game and movie soundtracks ranging from Inception to Pirates of the Caribbean and Wonder Woman.
We recently had the opportunity to interview Tina Guo, both about her recent God of War music video, and about her upcoming work with Inon Zur. The release date for the collaboration is expected to be in early January. You can read our full interview with Inon Zur about the same upcoming project here.
For the benefit of any of our readers who don't already know of you and your music, can you tell us a bit about your career as a professional cellist?
"I play the classical cello and the electric cello, and am passionate about cinematic, industrial, and heavy metal music! I work on lots of soundtracks for tv/film/games including the Wonder Woman theme, and love to eat basically everything, but especially Pizza (Dominos Pan Pizza with Pineapple and Pepperoni at least every other week) and Sushi."
Your most recent music video features a cover of the God of War main theme. What was it about the God of War soundtrack which made you decide to record a cover?
"Bear wrote such an amazing main theme for the game!!! It's masculine, aggressive, dark, strong, and tribal – all favourite things of mine, haha! I love the game as well and was dying to hear what it would sound like with lots of low cellos, weird ethnic instruments (I recorded Tagelharpa, which is a Viking Bowed Lyre and Erhu, a Chinese Instrument made from Wood and Snake Skin for the song) and injected with some Heavy Metal!"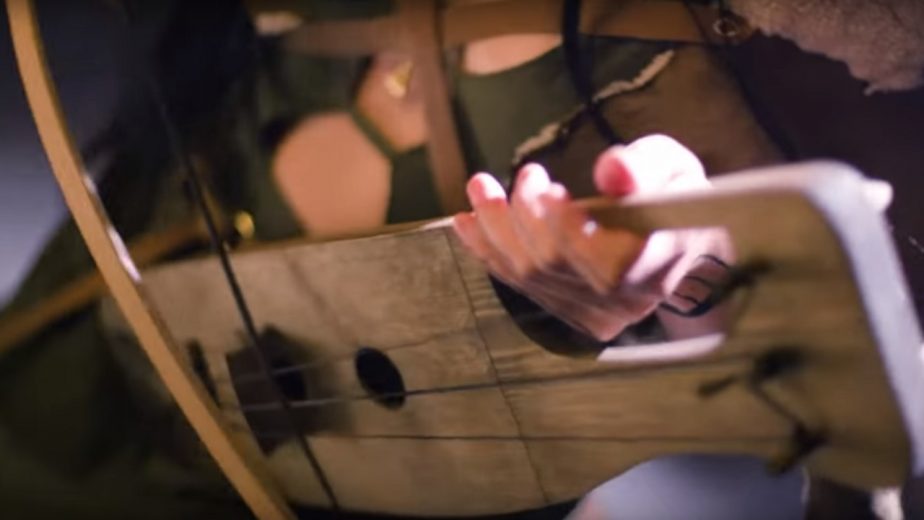 Where do you find most of the inspiration for your work?
"Life! I feel like I'm naturally a very extreme person- feeling everything probably a bit too intensely- so there's always plenty of emotional and mental fuel to put into art and music!"
In a lot of your work you use an electric cello; in what ways did you feel that the God of War theme was better suited to a classical cello?
"There is Electric Cello shredding at the end of the song as the song reaches climax- but I felt like the start of it should be more tribal and ethnic, and of course acoustic instruments sound more tribal and ethnic than electric."
Do you have a preference between playing an electric cello and playing a classical cello? Furthermore, how do you decide which to use for any given piece of music?
"I prefer both, I love having the tools to be able to create various sonic and emotional soundscapes – and whatever makes sense or sounds good to me is what I use!"
Your debut album with Sony Masterworks, "Game On!" features a wide variety of video game music in its track listing; do you find that video game music offers something different to classical or film music?
"I think all music is the same – and there are many scores for Games that are on the same level comparably to blockbuster film scores! In soundtrack work in general, I love that there is no "genre" as it's just whatever makes sense and fits the game, the show, or the film. I love not putting titles on things and just letting it all find its way by what feels and sounds good."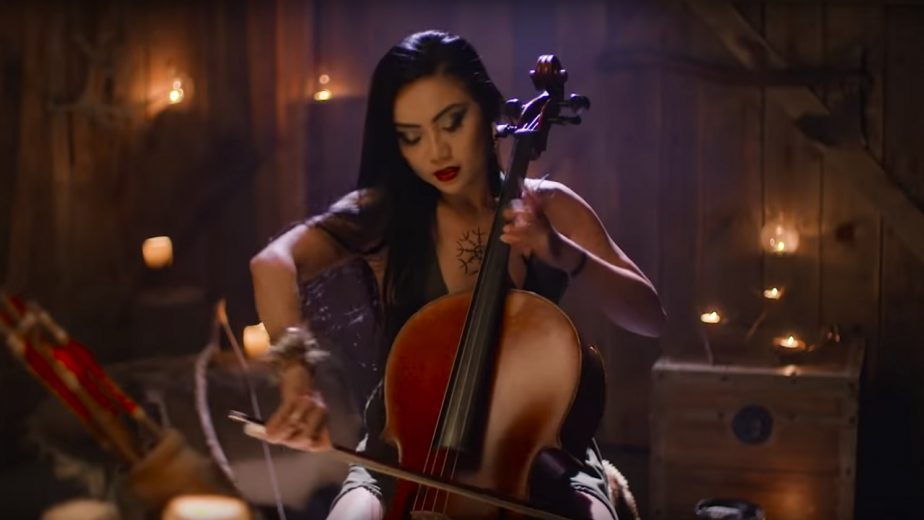 How did you choose the pieces to include in that album?
"I picked games that I loved the music for, and tried to include a good mix of older and newer ones to get a variety of styles. I played a lot of Zelda and Super Mario growing up with my little brother, so those had to be included too!"
How did your upcoming collaboration with Inon Zur come about?
"I've known Inon for many years and were FB friends also, but didn't have a chance to work together. When he asked me to be a part of his new single on his debut album with Sony, I was super excited and am very excited for the new track!"
What can you tell us about the upcoming music video?
"I haven't seen any of the footage but the music and the visuals/costumes is just amazing so I can't wait!"
Besides this music video, is there any other project you have upcoming which you'd like people to know about?
"Yes! I'm working on my new solo album right now to be released in 2019- a blend of Cinematic and Industrial Metal- creating my spin on Dramatic Classical Favorites! So far, we have a Symphony, Choir, Taiko Drums, Tuvan Throat Singers, Tubular Bells, Explosions, Harp, Synths, me growling through an octave pedal, lots of Cellos… and that's just the first track, haha! I'm sure there will be many other elements coming and I can't wait to share it! I'm also excited to be partnering with the Ritz-Carlton in composing custom soundtracks for their destinations as a new Brand Partner in 2019- so I'll be travelling to their various resorts and writing/recording music that is inspired by the hotels and cities."