Todd Howard recently attended the annual Gamelab conference; an event which has been taking place in Barcelona over the last few days. At the event, he received an "Industry Legend" award, and also sat down with journalist Geoff Keighley to discuss his career and future projects. One topic that came up was VR; something which Bethesda had been seeming to lean towards after the launch of projects like Fallout VR. Howard gave his thoughts on the state of VR, and his hopes for the future.
Todd Howard's Thoughts on VR
Bethesda first announced a "Bethesda VR" division at E3 2016. Then, in 2017, the studio made a big push towards VR; they released The Elder Scrolls V: Skyrim VR in November, followed by Fallout 4 VR and Doom VFR the following month. After that, more VR development was expected from Bethesda, but it doesn't seem to have materialized. Among the different projects announced at E3 this year, the only one to feature VR support of any kind was The Elder Scrolls: Blades. While the VR support for that upcoming mobile game is certainly impressive, there has been no mention of VR for Fallout 76.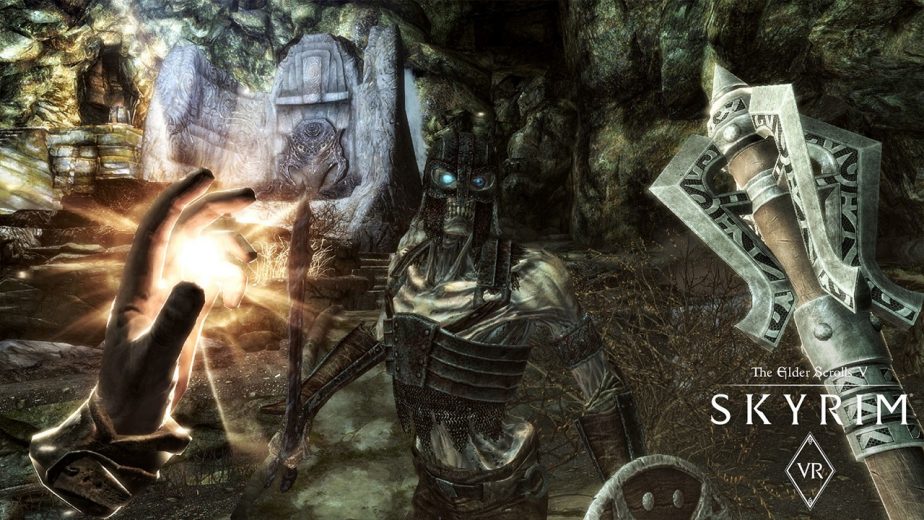 Speaking at Gamelab, Todd Howard assured fans that he was still excited for VR, even if Bethesda seems to have stepped back a little from VR development. "I'm a little more VR than AR," he explained; "we did Fallout and Skyrim VR. We're just about to enter the second generation of VR. Historically, the third generation is where it starts to become popular."
His statement suggest what may be the reason why Bethesda is backing off from VR for the time being; the audience for VR games is still very limited. It's possible that Bethesda may devote some resources to developing Fallout 76 VR post-launch, as they did with Fallout 4. Similarly, it's as yet unknown whether Bethesda has any plans for VR with Starfield or The Elder Scrolls VI. It certainly sounds like Todd Howard thinks VR is worth sticking with, even if Bethesda isn't devoting a huge amount of resources to it for the time being.