Total War Saga: Troy is the latest installment in the Total War Saga series, and the first to launch as exclusive on the Epic Games Store. The new title, which launched earlier today, is actually free to download for its first 24 hours thanks to a special offer funded by Epic. Creative Assembly has now revealed that in its first hour alone, the game has already been downloaded more than 1 million times!
Total War Saga: Troy's Free Launch Day
Total War Saga: Troy is the third installment of Creative Assembly's Total War Saga series; a historical spin-off series which features smaller historical strategy titles, often built on older engines. The first Saga game, Thrones of Britannia, was built on the engine of Total War: Attila, for example. In Troy's case, the game uses the engine of Total War: Warhammer 2, but it actually boasts some substantial improvements, particularly when it comes to diplomacy, resources, and unit types.
Troy is by far the largest Total War Saga game to date, and it now looks set to be its most successful. Creative Assembly first announced that the game would be exclusive to the Epic Games Store two months ago; a first for Total War which wasn't exactly a popular move among the franchise's loyal Steam audience. However, much of the ill will was assuaged thanks to a special promotion at Epic's expense; the game is completely free to download if you download it during its first 24 hours. Now, post-launch, we have a sense for exactly how popular a move it was. In its first hour alone, the game has already accrued more than 1 million downloads!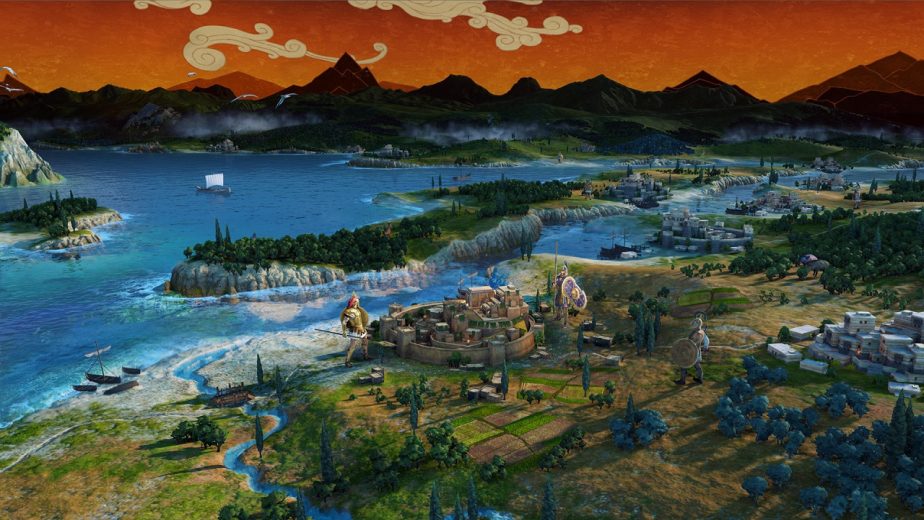 At launch, Total War Saga: Troy offers players 8 playable Epic Heroes. Plus, Creative Assembly has already revealed a post-launch roadmap for the next few months. Mod support, for example, will be coming later this month, followed by an Amazons DLC in September. Multiplayer will come to the game in November, followed by an "Ajax & Diomedes" DLC during the winter. If you haven't downloaded Total War Saga: Troy yet, there's still plenty of time to do so. The game will be free to download for roughly another 18 hours or so from the publication of this article.