On the heels of the latest MLB The Show roster update, it is time for more moments! From Atlanta's Brian McCann, to a huge New York Yankees comeback, the latest Moments update is ready to go.
New York Yankees comeback kids
The New York Yankees looked to be headed towards a disappointing loss against the Baltimore Orioles back on May 20. Trailing 6-1 in the sixth, the Yankees roared back to win the game in dramatic fashion scoring two in the 7th and four in the ninth to earn the 10-7 come from behind win. Now you can enter the top of the 9th, finish off the Yankees come back and earn your reward.
Trevor Story makes history
Colorado's Trevor Story became the fastest shortstop to reach 100 career home runs in MLB history. On May 24, in his 448th career game, Story went yard in the 7th inning to create this historical moment. Now you can relive this feat in the Moments mode by being locked in as Trevor Story in a 9-inning game and recreating his historic home run.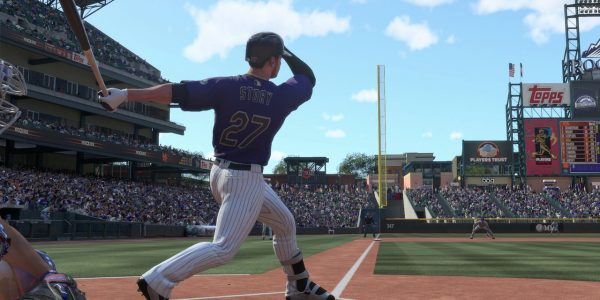 Also, let's not forget about the Sony Partners Moments. When you complete all of the new Sony Partners Moments, you will get a Future Stars Nick Senzel.
One of the Moments from Sony includes Senzel. Hitting his first Major League home run in a big win for the Reds, no you can do the same. You will be locked in as Senzel as you try to recreate his first career home run in a 9-inning game.
Remember, recreating these moments isn't just fun, it will help you earn much-needed rewards. From stubs, Gain XP, and special Topps Now vouchers that can be used to redeem Topps Now packs next week.
Be sure to check out our MLB The Show page for all the latest news, rumors and baseball topics.