E3 season has finally begun which means that Ubisoft is holding their annual press conference. Here's a recap of everything Ubisoft covered at their E3 2019 presentation.
A Synphonic Opening
Ubisoft kicked off their press conference with songs from their upcoming Assassin's Creed Orchestra. Behind them, gameplay and CG footage is being shown off from titles such as Assassin's Creed III, Black Flag, and Origins. Additionally, the Orchestra will be touring in places like Paris, Los Angeles, and London.
Gather the Legion
After plenty of rumors, Watch Dogs Legion has been properly shown off. Legion is set in a near future London that lets players take control of citizens throughout the in-game world. Additionally, all the cinematics and gameplay changes depending on what character the player chooses. Watch Dog Legion releases on March 6, 2020.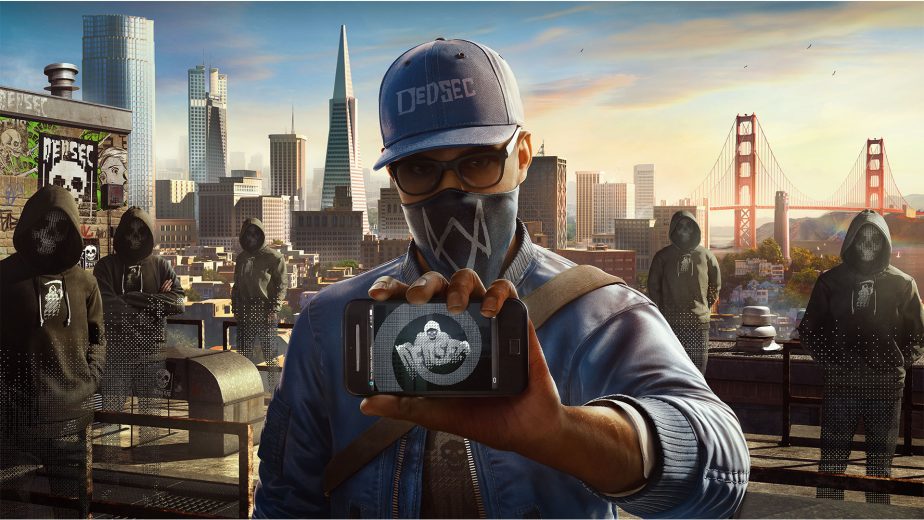 The Tom Clancy Special
A new season of Rainbow Six Siege was shown off as well. Operation Phantom Sight kicks off tomorrow. In the same vein, new footage was shown off for Ghost Recon Breakpoint, starring actor Jon Bernthal, and it follows a special ops team. Additionally, AI players will be optional for solo players. The game launches on October 5 and the beta starts on September 5.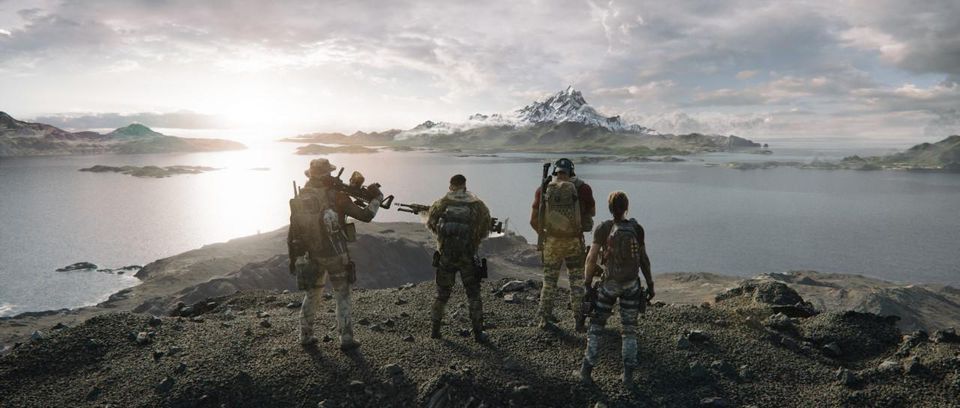 Ghost Recon Delta Company was also announced and is a social platform for users to express their passion for the Ghost Recon series. Alongside those announcements, Tom Clancy's Elite Squad was shown off and features characters throughout the Clancy games.
Making a return to the Ubisoft E3 stage is The Division 2, which will be free for everyone to play from June 13-June 16. Coming in July is episode one which includes new locations and missions. Following that will be episode two which comes out this fall. Additionally, episode two will bring back eight-player raids. Episode three launches in early 2020 and features a new manhunt. Lastly, The Division movie is being developed by Netflix and will star Jessica Chastain and Jake Gyllenhaal.
Expansions, Celebrations, and more
In a different direction, Mythic Quest, a new television show premiering on Apple TV+, was shown off. It follows creative director Ian Grimm as his team develops a new game called Mythic Quest. Additionally, no premiere date has been set.
Coming to Brawlhalla is an Adventure Time. Expansion that comes with new co-op opportunities among other new features. The last Tom Clancy announcement is Rainbow Six Quarantine, a three-player tactical co-op game launching in early 2020.
Celebrating its tenth anniversary is the Just Dance franchise. Just Dance 2020 launches in November for all major platforms including Google Stadia. Next up is For Honor: Shadows of the Hitokiri, a new expansion to the For Honor series. It'll launch on June 27.
Ubisoft will dip their toes into steaming platforms with U Play Plus and it'll be $14.99 a month when it launches in September. It'll feature unlimited access to PC versions of their titles and new releases will hit the platform too. Additionally, the service will be available on Google Stadia in 2020.
Roller Champions was also announced and is a skill-based, team driven game. A demo launches on PC today and is available until June 14. As the final announcement, Ubisoft showed off Gods & Monsters, a new IP launching on February, 25, 2020.
With that, the Ubisoft E3 2019 conference has ended. For more E3 coverage, stay tuned to VGR.