Bethesda is about to release a new mount for The Elder Scrolls: Online called the Nascent Indrik. Although the majestic mount is free, getting it isn't exactly easy. Players will need to complete a series of stages during the game's end-of-year events to be in for a chance of unlocking it.
How to Summon the Indrik Mount in The Elder Scrolls: Online
"Traditionally found roaming the isle of Summerset," says Bethesda; "Indriks are especially powerful magical creatures, and they can provide a challenge for even the most experienced adventurers. While it is possible to hunt them in the wild, it is now also possible to acquire one as a mount, too!"
Getting the Nascent Indrik is a long process. Players will need to participate in all four of The Elder Scrolls: Online's end-of-year events. During these events, there will be a way to acquire Event Tickets, which will differ in each event. However they are acquired, you can only gain a single Event Ticket per day. You'll need to collect a total of 40 Event Tickets, so that means logging into the game and completing whatever needs to be done to acquire a ticket on almost every day of each event. Once you acquire 10 Tickets, you can go to a new merchant called The Impresario. They can be found in Daggerfall, Davon's Watch, and Vulkhel Guard, in the regions of Glenumbra, Stonefalls, and Auridon, respectively. 10 Event Tickets can get you a single Indrik Feather from the new merchant. With all 4 Feathers, you can summon the Nascent Indrik mount.
If you aren't able to collect enough Event Tickets, of if you miss one of the events, don't worry. The individual Indrik Feathers will be available for purchase through other means every time an event starts; "You are not locked out of purchasing feathers from previous events," explains Bethesda; "so if you weren't able to collect enough Event Tickets previously, you always have a chance to catch up."
The Four End-of-Year Events
The first event where Event Tickets are available is the Witches Festival. This event starts on October 18th and ends on the 1st of November. The first time each day that you acquire a Dremora Plunder Skull, you will also get an Event Ticket. After that, the Clockwork City Celebration Event will start on the 15th of November and run until the 26th. In this event, you will acquire 2 Event Tickets when you complete the first daily quest each day. Note that this event is only available to players who own the Clockwork City DLC.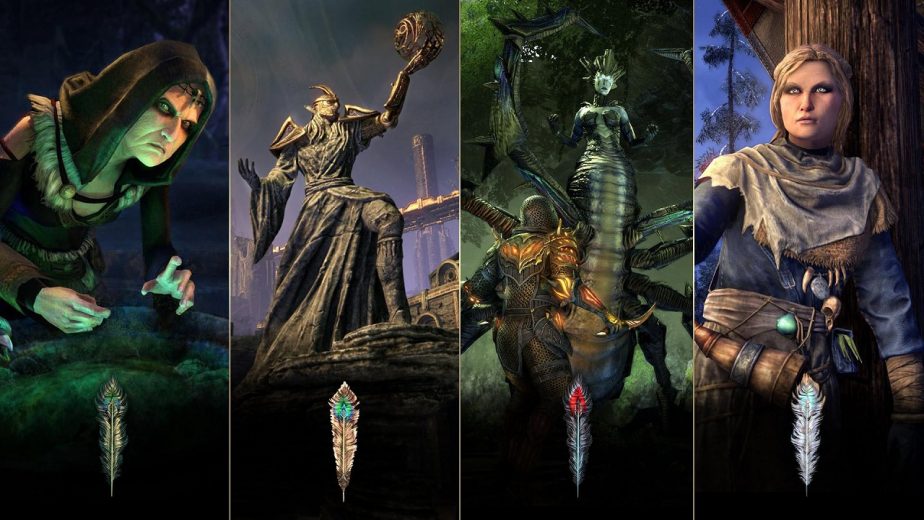 The Undaunted Celebration Event will start just a few days later on the 29th of November, and end on the 5th of December. You can earn 3 Event Tickets when you defeat a Final Dungeon Boss during this event, in any dungeon. Finally, the New Life Festival starts on the 13th of December and ends on the 2nd of January. You can get 1 Event Ticket each day the first time you complete a New Life Festival quest.