It seems that Gearbox fans don't just have the release of Godfall to look forward to on next-gen consoles. The studio has announced the upcoming release of a free next-gen upgrade for Borderlands 3, and somewhat surprisingly, it will include up to four-player splitscreen!
The Borderlands 3 Next-Gen Upgrade
"We're excited to confirm that Borderlands 3 will be playable on Xbox Series X, Xbox Series S, and PlayStation 5, with the Series X and PS5 supporting 4K resolution and 60fps in single-player," explains Gearbox; "With the power of the new consoles comes new features, including additional ways to enjoy local play: three- and four-player splitscreen will be available on the next-gen consoles."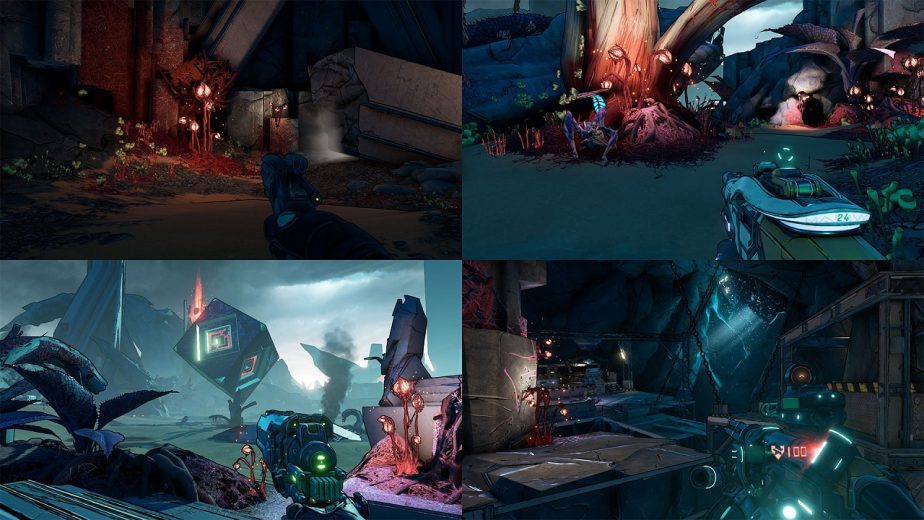 Additionally, Gearbox announced that two-player vertical splitscreen will also be coming to the game on all platforms, in response to player requests. All of this will be coming via a free update once the next-gen consoles launch. In fact, current owners of the game on console will be able to play the next-gen version too, for free, and will be able to carry over all of their save files and add-on content. Initially, the next-gen version of Borderlands 3 will not support cross-play. However, Gearbox has said that fans should; "expect to hear more about Borderlands 3 cross-play next year."
This latest news came as part of Gearbox's Digital Showcase at the recent Pax Digital event, alongside the news that they will be making a fifth Borderlands 3 DLC. Originally, the game's Season Pass was meant to span only four DLCs; a series ending with the recent release of Psycho Krieg and the Fantastic Fustercluck. However, Gearbox will now be releasing an extra DLC later this year. Furthermore, that DLC will be introducing a new Skill Tree to all of the game's Vault Hunters. As such, it seems that Borderlands fans can look forward to at least some more content coming to the game in the near future. Additionally, the next-gen update is likely to give the game a longer lifespan into 2021 and beyond.