The Apex Legends Mirage's Holo-Day Bash Collection Event has been ongoing since mid-December, but now, players have only five days left to play in it. Like previous Collection Events, the Holo-Day Bash features a new map area, new cosmetics, and the new Apex Legends Winter Express game mode. This final part is the most notable part which will be going away after the 7th of January. As such, players should certainly give Winter Express a try before it disappears in five days' time.
Apex Legends Winter Express and Event Cosmetics Going Away Soon
Apex Legends' holiday event, Mirage's Holo-Day Bash began on the 12th of December, and has been active ever since. However, the event will be ending on the 7th of January. While The Mirage Voyage, a new flying ship added to the World's Edge map, is likely to remain as a permanent addition (as previous 'Town Takeovers' have done), other parts of the event will be going away. Event challenges, for example, will no longer be available. The event's premium cosmetics may also no longer be available. Indeed, the Pathfinder Heirloom Set will be available via Apex Packs once the event ends; during the event, it is available for direct unlock.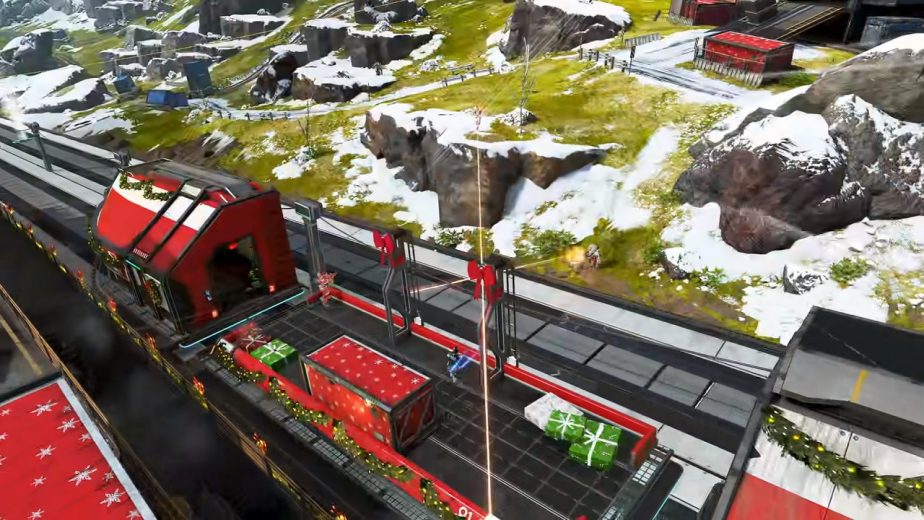 The biggest loss with the end of the event is, of course, the Apex Legends Winter Express game mode. Currently still available to play, Winter Express is a special 3v3 game mode centred around the World's Edge train. In the mode, players don't need to worry about scavenging gear from around the map, as everybody spawns with a full loadout. Players simply need to board the train and capture it, while eliminating their rivals. Unlike a standard match in Apex Legends, Winter Express features multiple rounds, with fallen players respawning for each new round. The first team to capture the train three times wins.
Winter Express is perhaps the smallest game mode ever to feature in Apex Legends, with only six players in total. As such, the train's path has been notably reduced from its normal route on the map. It's unknown if or when this mode might ever return to the game after the 7th of January. Certainly, previous event-exclusive modes have yet to make a return. As such, players who've been enjoying Winter Express should certainly try and get their fill of the mode in the next five days.