The Elder Scrolls: Blades was first unveiled earlier this year at E3. According to Todd Howard, he had originally wanted to mirror the release of Fallout Shelter in 2015 and release Blades then and there at the announcement. However, he explained then that the game simply wasn't ready in time. Since then, it's been clear that The Elder Scrolls: Blades release date may actually have been even further away than it first seemed.
When Can Fans Expect to See The Elder Scrolls: Blades Release?
The Elder Scrolls: Blades will be the first ever Elder Scrolls mobile game when it does eventually release. While Fallout Shelter was relatively simple, Blades appears to be a far more ambitious project; a game more akin to one of the studio's major RPGs, with a surprising amount of content. The game will be available on mobile and PC, and will even feature VR support. Moreover, all versions of the game will be able to play with one another, meaning that you could be playing a PvP mode on your phone against someone sitting at home in a VR headset!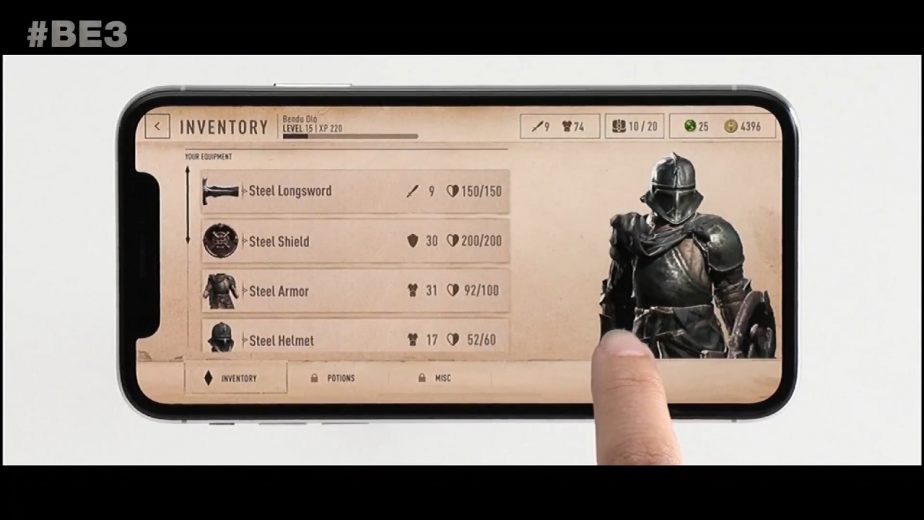 All of these impressive features, however, evidently come at a cost; long development times and uncertainty when it comes to The Elder Scrolls: Blades' release date. Months after the announcement, Bethesda still has yet to commit to a specific date. The studio stated at E3 that the game was due to release in late 2018. As time has worn on, fans have grown increasingly sceptical that this target would be met. Four months ago, the App Store's placeholder release date of September 7th became December 1st; prompting Bethesda to deny that the game was being delayed.
Certainly, it may not have been true then. However, Bethesda recently announced that the game has actually now been delayed. According to the studio, Blades will now release in "Early 2019". Fans can still sign up for Early Access. Unfortunately, it's currently unknown when this feature will become available. For now, it seems fans shouldn't hold their breath. It's certainly possible (even likely) that Bethesda could give fans very little notice once they do settle on a release date. However, the date remains so vague that it will likely be a few months at least before the game does eventually release.
The Elder Scrolls: Blades will release in Early 2019 for iOS and Android devices. We are incredibly excited for you to play Blades and you can still sign up for Early Access at https://t.co/uuFPob6YWJ.

— The Elder Scrolls (@ElderScrolls) November 29, 2018