For weeks, hopeful fans have been waiting with bated breath for more casting announcements from the Witcher Netflix series. Since the announcement that Henry Cavill will play Geralt of Rivia all has been quiet. Now, at last, Netflix has unveiled nine more casting decisions. Most notably among the nine are the actresses who will be playing Ciri and Yennefer.
Who Are Playing Ciri and Yennefer in the Witcher Netflix Series?
The two biggest announcements are certainly the casting of Ciri and Yennefer; Freya Allen will be playing the young Ciri, while Anya Chalotra will play the role of Yennefer. The full list was revealed by Netflix account NX on Twitter.
Okay, you got us: The enigmatic sorceress Yennefer will be played by Anya Chalotra. Then there's Ciri. From the court at Cintra: Queen Calanthe is Jodhi May. Fledgling sorceress Fringilla is played by Mimi Ndiweni. pic.twitter.com/0njcnyKTk2

— NX (@NXOnNetflix) October 10, 2018
In their court sits the druid Mousesack. Leading the magical academy at Aretuza is Tissaia. Yennefer is joined by fellow novice sorcerers, Fringilla and Sabrina. And the rebellious Renfri sets incredible events into motion. #TheWitcher

— NX (@NXOnNetflix) October 10, 2018
Other Casting Announcements for the Series
The other seven casting decisions are all for characters whom Netflix had not yet announced, although many were likely to appear based on their roles in the books. First is Jodhi May, who will be playing Queen Calanthe; the "Lioness of Cintra". She is Ciri's grandmother, and interestingly, the aunt of Crach an Craite. The reason being that her husband is Eist Tuirseach, brother of King Bran of Skellige. Eist will be played by Björn Hlynur Haraldsson. Another member of the Cintran royal court is the druid Mousesack, who will be played by Adam Levy. Fans of CD Projekt Red's Witcher games may know Mousesack better by his alias of "Ermion"; indeed, he plays a major role in The Witcher 3: Wild Hunt.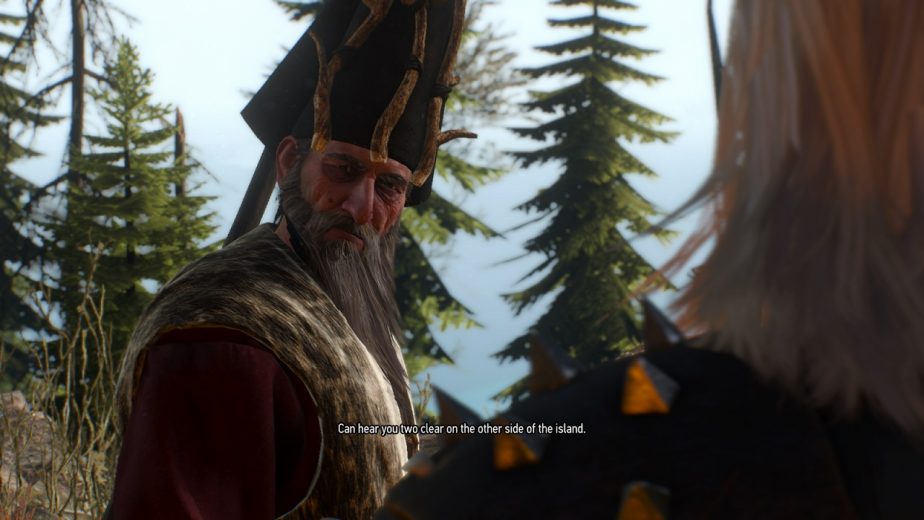 The next announcement is Anna Buring, who will be playing the role of Tissaia de Vries. Tissaia is Yennefer's teacher and also the one who fixes her hunchback. She is a powerful sorceress and a rector at Aretuza, a magical academy where many sorceresses, including Keira Metz, train. It seems possible that the series may cover Yennefer's backstory training at Aretuza. In fact, Mimi Ndiweni and Therica Wilson-Read have been cast respectively as Fringilla Vigo and Sabrina Glevissig; both peers of Yennefer and later members of the Lodge of Sorceresses.
The final casting announcement is that of Millie Brady in the role of Renfri, the outcast princess of Creyden. In many ways, Renfri is a brutal version of Snow White; she lives with a band of seven gnomes, for example, and almost dies due to a poison apple. However, she also has the alias of the "Shrike," and is an infamous killer. In fact, it was Geralt's encounter with Renfri which led to him gaining the alias, "The Butcher of Blaviken"…