It might be some time before fans of The Witcher get to play a new Witcher video game. Certainly, CD Projekt Red doesn't seem to have any immediate plans for the series. However, there will soon be another option. A Witcher tabletop RPG was first announced three years ago. The role-playing game is based on the world of The Witcher, and now, fans finally have a release date.
The Witcher Tabletop RPG
The Witcher Roleplaying Game is being developed by R. Talsorian Games, the very same developer and publisher which published Cyberpunk 2020; the tabletop RPG which Cyberpunk 2077 is based on. The company appears to have received some support from CD Projekt Red for the project, as they have been able to use concept art from The Witcher III in the upcoming product. Given CD Projekt Red's work with Cyberpunk, it should really come as no surprise that the two companies are cooperating closely.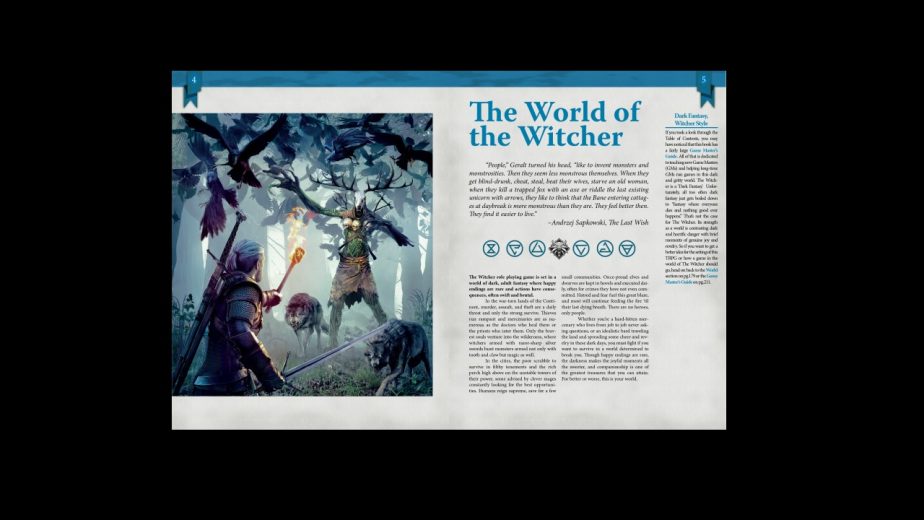 R. Talsorian Games have now announced that the first copies of the Witcher tabletop RPG will be available to purchase at GenCon. The annual convention is the largest for tabletop gaming in the United States, and is due to take place from the 2nd to the 5th of August. The R. Talsorian Games booth is #1752 in the convention's Exhibit Hall. Note that, of course, copies will be limited, so fans hoping to get their hands on one should go early. PDFs of the Witcher tabletop RPG will be available for purchase online shortly after GenCon. They will be followed by printed books once they are delivered from the printers.
The Witcher Roleplaying Game appears to be based more upon the CD Projekt Red games than the original novels by Andrzej Sapkowski. Reportedly, the RPG takes place in-between the events of The Witcher 2: Assassins of Kings, and The Witcher III: Wild Hunt.