At long last, Blizzard has confirmed the launch date for the upcoming World of Warcraft Classic client. All existing World of Warcraft subscribers can log into Classic starting on August 27. World of Warcraft Classic is freely included with standard subscriptions, but Blizzard is also offering a special Collector's Edition.
World of Warcraft Classic Release Announcement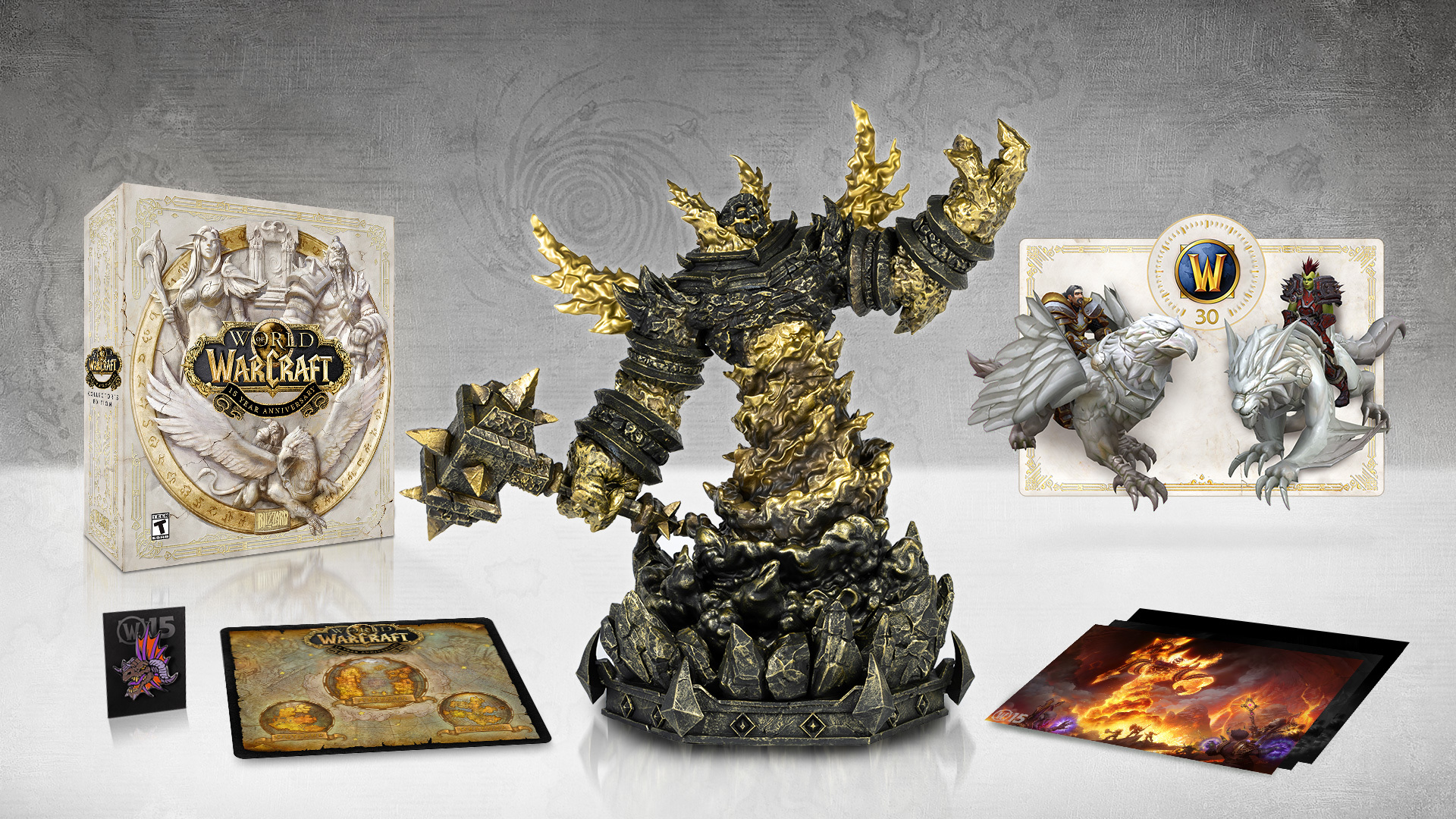 The August 27 release date was confirmed over on the World of Warcraft Classic webpage. Blizzard will also be hosting a series of closed beta stress tests throughout May and July. In fact, the first closed beta test kicks off today, but it's only available to a small pool of players. If you'd like to opt in for consideration for future tests, you can do so from the above webpage.
The jointly announced World of Warcraft Classic Collector's Edition also pays tribute to the venerable MMO's 15th anniversary. The following digital and physical items are included in the Collector's Edition:
A collectible pin featuring the black dragon Onyxia
A map of Azeroth mouse pad
30 days of World of Warcraft subscription time
A pair of unique in-game Alabaster mounts for Horde and Alliance characters
Fine art prints showing off memorable moments for Warcraft history
A large 10.83-inch statue of Ragnaros the Firelord
The World of Warcraft Classic Collector's Edition costs $100. According to the Collector's Edition Blizzard Store page (https://gear.blizzard.com/us/world-of-warcraft-15th-anniversary-collector-s-edition), it's already out of stock in North America. However, the Collector's Edition doesn't actually ship until October 8 so hopefully Blizzard will restock it before then.
World of Warcraft Classic is a recreation of the game's early 1.12 'Drums of War' game patch. New content will periodically unlock for Classic players, but the actual game version will remain frozen in time. Classic also naturally includes some modern improvements like current network infrastructure and Battle.net functionality.
As for World of Warcraft proper, Blizzard recently detailed the game's two next major updates and new essence powers.