Much to the delight of gamers, the WWE 2K19 Rising Stars pack has been revealed. It's been a long time coming for fans of the professional wrestling game but will bring some brand new superstars into the mix as DLC content. Among the wrestling stars that gamers will be excited about are Ricochet and Dakota Kai. Here are the latest details on who will be included and the WWE 2K19 Rising Stars pack release date.
WWE 2K19 Rising Stars Pack to introduce new superstars
While WWE 2K19 has been promoting the AJ Styles Million Dollar Challenge a lot lately, most Twitter comments have been asking for some new DLC in the game. It appears it will finally arrive, just in time for the WWE Royal Rumble 2019. They dropped a brand new 2K19 Rising Stars DLC promotional video on Facebook, YouTube, and Twitter (as seen below). The new promo gives a small glimpse of what's coming in just under two weeks for the WWE 2K19 game.
Experience the greatest love you've ever known in the #WWE2K19 Rising Stars Pack. Releasing January 22. @RealMikeBennett @MariaLKanellis pic.twitter.com/gm1Yw92bZh

— WWE 2K19 (@WWEgames) January 11, 2019
The promo kicks off with the "Greatest Love You've Ever Known" and the power couple of Mike Bennett and Maria Kanellis Bennett make their entrance to the ring. That's the main focus of this first promo video, with no other superstar entrances or in-ring moves shown. 
However, just looking at the cover shot for the DLC pack, fans are excited to see one of their favorites from NXT will be part of the new content. Ricochet will be included. That's right, the NXT North American Champion is now officially in WWE 2K19!
Also seen above from the main image are Lio Rush, Lacey Rae, Dakota Kai, and Candice LeRae. Now fans can team up Lio with Bobby Lashley or Candice with Johnny Gargano for tag matches or ringside support!
WWE 2K19 Rising Stars pack release date
Here's another screenshot with the Bennetts in the ring for a bit of a pose. There's even some new commentary included during their entrance courtesy of the team. Most likely, more superstar content for the new pack will surface in the coming days leading up to the Rising Stars DLC release.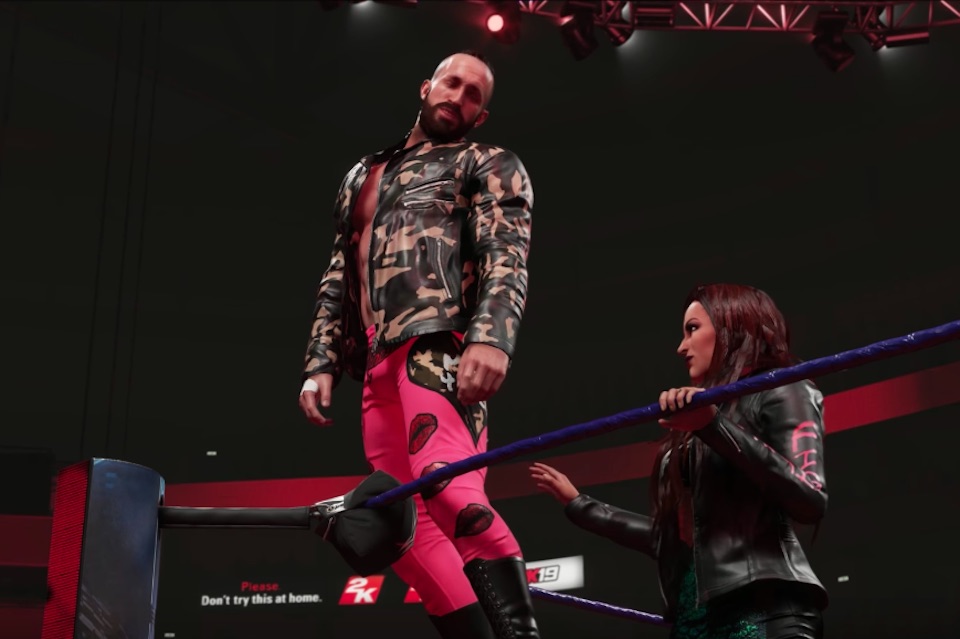 As far as the WWE 2K19 Rising Stars pack release date, January 22 is the official time to get that DLC. That's just 11 days away, but a week ahead of the big WWE Royal Rumble weekend. Some of these stars could very well pop up during the big Royal Rumble matches or other events for the weekend. Will Ricochet or Dakota Kai enter one of the main roster's Rumble matches?
What do you think of the brand new DLC? What other WWE superstars should they put in the game? Check out more of our WWE 2K19 news here.